EDITORS THOUGHTS
Ten highlights of Ana Ivanovic's career
- View:
5451
by
Lorenzo Ciotti
Ana Ivanovic shocked the world on Wednesday when she announced her retirement from tennis at 29, mainly due to physical problems that have plagued her career, especially on her wrist during the last two years.
Throughout her career, the beautiful Serbian reached great achievements, including winning the French Open in 2008 and becoming the world no. 1, right after the victory in Paris. Also famous for her beauty and for her marriage with Manchester United football player Bastian Schweinsteiger, Tennis World wants to pay homage to the career of former Serbian player with the ten biggest moments of her professional tennis activities.
1) First WTA Titles, 2005. Ana won her first career title at the WTA of Canberra, in 2005, against Melinda Czink.
2) The victory at the Roger Cup, 2006.
The following year, Ivanovic won the important title at the Rogers Cup, in straight sets against Martina Hingis.
3) First Slam final, in Paris in 2007.
She played her first Grand Slam final at the 2007 French Open, going on to lose in straight sets to Justine Henin.
4) Second Slam final, in Melbourne in 2008.
The following year, in 2008, Ana played her second final in a Major, the Australian Open, losing this time to Maria Sharapova.
5) Victory at Indian Wells, 2008.
The Serbian was able to win the important Californian tournament of Indian Wells, defeating Svetlana Kuznetsova in straight sets.
6) First triumph in a Major, 2008.
Ivanovic deservedly won the 2008 edition of the French Open, defeated the Russian tennis player Dinara Safina in straight sets.
7) First place in the WTA ranking, 2008.
2008 was the best year of Serbian as she became the world no. 1.
8) Biennium 2007-2008.
It was the best time of Ivanovic's career, in which she played three Slam finals, reached number one of the rankings and in which in total she won six titles in nine finals played.
9) The first title on grass in Birmingham, and the super 2014.
After a shadowed season due to injuries and poor performances, in 2014, Ana returned to the top-10, won her first title on grass and played a great season, winning four trophies (Auckland, Monterrey, Birmingham and Tokyo, last title of her career) played in six finals.
10) The last final in her career, in 2015 in Brisbane. Ana played the last final of her excellent career in Australia, in Brisbane, in 2015, losing to Maria Sharapova.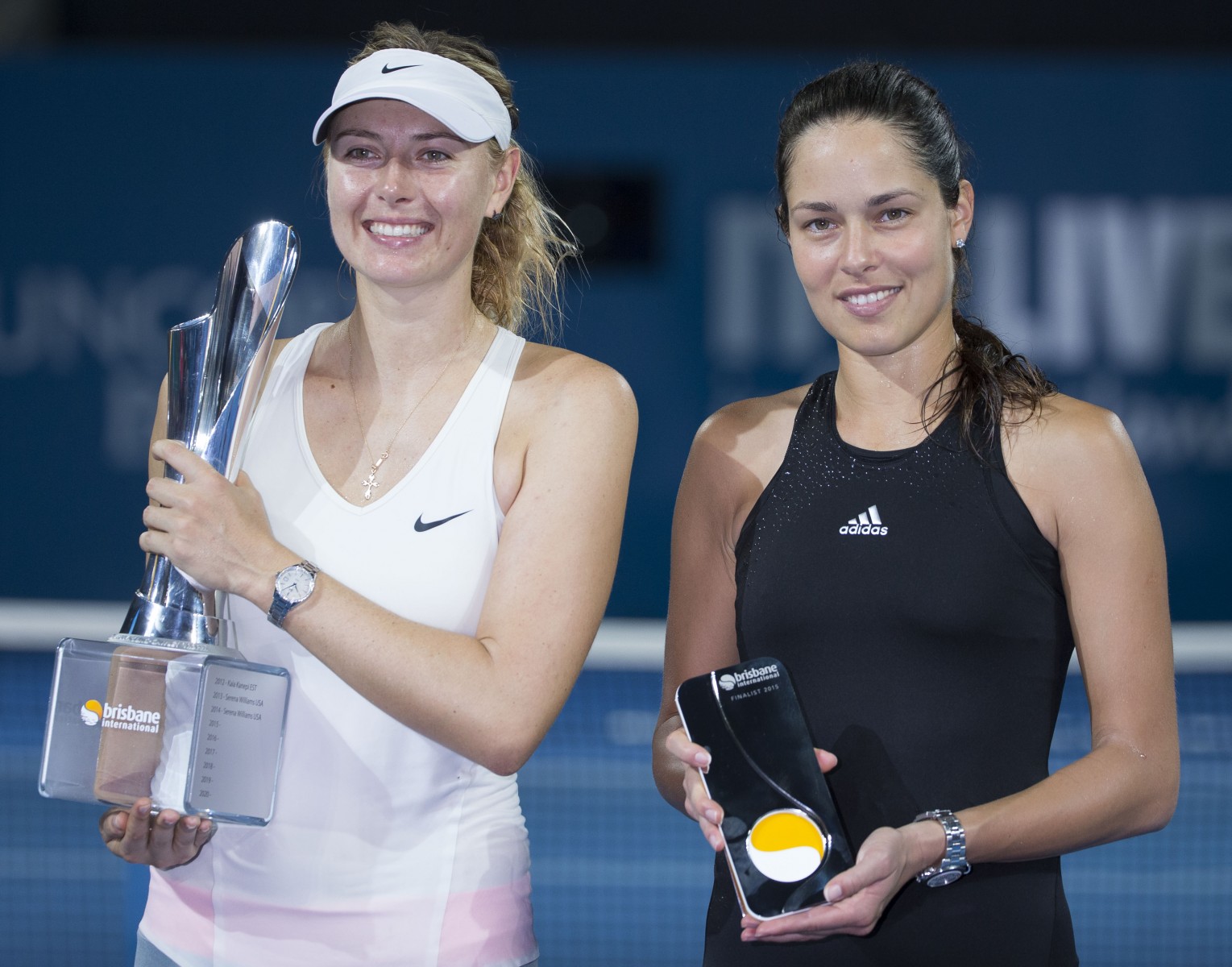 .