SERENA WILLIAMS
Serena Williams joins sister Venus in second round of French Open
- View:
3108
by
Prakash
Tennis - Two years ago, Serena Williams was shocked in the first round of Roland Garros by a Frenchwoman. But on Sunday, there would be no repeat, as the World No.
1 crusied to an easy 6-2 6-1 win over French wildcard Alize Lim. Serena needed 78 minutes for the win, 10 of those going into the final game as both players went back and forth between match points and break points before Serena finally won on an error from Lim.
Serena dominated the proceedings on Philipe Chatrier Court hitting 37 winners, coupled with 36 errors while Lim had only 7 winners and 12 erros. Williams, sporting a bright yellow top and gray skirt matched with yellow shoes, produced a powerful display against Lim whom she hung out with at the players party in Paris just a few days ago (see pic below).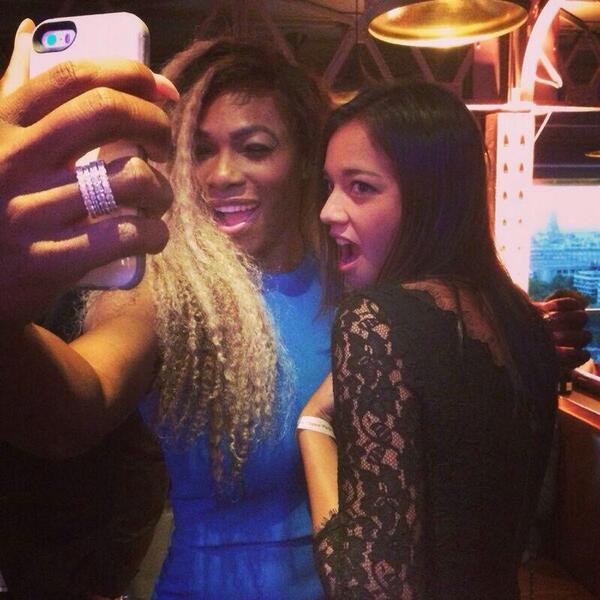 Serena comes into the tournament as a heavy favourite to win her 18th Grand Slam title, which will tie her with Martina Navratilova and Chris Evert for third on the all-time Slam list.
She joins sister Venus Williams in the second round. The two, who met in the final here more than a decade ago, could meet as early as the third round this year.
Venus beat Swiss teen Belinda Bencic also on Sunday. .