SERENA WILLIAMS
Serena Williams shares picture of the ring in the night of her engangement
- View:
12306
by
Gatto Luigi
A week After announcing the engangement to Reddit co-founder Alexis Ohanian, Serena Williams posted, obviously on Reddit, a pic that see them in the core zone of Rome, probably Campo Marzio, After that Serena said "yes".
As you can see by the pic, she showed the ring as well.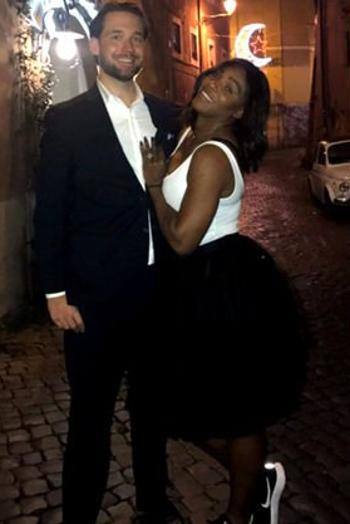 Announcing the news, Serena had written: ''I came home.
A little late. Someone had a bag packed for me. And a carriage waited. Destination: Rome. To escort me to my very own 'charming.' Back to where our stars first collided. And now it was full circle. At the same table we first met by chance.
But by choice. Down on knee. He said 4 words. And I said yes.' ALSO READ: Serena Williams: 'My performance was obscene, I never made 88 unforced errors' .
RANK #24
Serena
WILLIAMS