The Evolution of Grass Courts, from Grass to Hybrids?
by
LORENZO CIOTTI
| VIEW 7070
Has it been noticed that grass courts tend to erode more quickly as it happened in this year's edition of the Gerry Weber Open, in Halle? There, the problem could have been the weather and rains, but now, this is an issue that is affecting all grass court events in general. So can we still call them grass courts or do we now refer to with a hybrid name between clay and grass? Because, since fifteen years, the continuous and sickening slowdown of surfaces to increase baseline exchanges are also plaguing grass courts that were a bastion for players with an attacking game and for serve-and-volley specialists.
It is clear now that great tennis players, who have an optimum style on clay, are able to get great results even on grass. To give an example, Dominic Thiem despite his tennis being suited perfectly to clay was able to win in Stuttgart by playing mostly defensive tennis.
We can also talk about Novak Djokovic and Rafael Nadal. They are two great champions who, had they been playing on grass about 20-years ago, would have probably found it difficult to win Wimbledon. The Serb, three-time winner at the Championships, continues to play on grass as if he was playing on clay, sliding and tumbling, aspects that should make his coach Boris Becker, a great grass player himself, shiver.
The slowdown down of surfaces also coincided with the beginning of the end of serve-and-volley that's now practiced only by a few players. Thus the traces of the game, in which touch and sensitivity had a dominant role, are also slowly disappearing.
But then is this the right direction? Our answer is simple and straightforward: no. Grass is the surface for players with aggressive styles of play and we want to see more of serve-and-volley and the net game. To ensure that tennis doesn't lose more of its vintage identity, at least the grass courts should have the speed they had in the past.
That will be the only utopia among the other slower playing surfaces, now.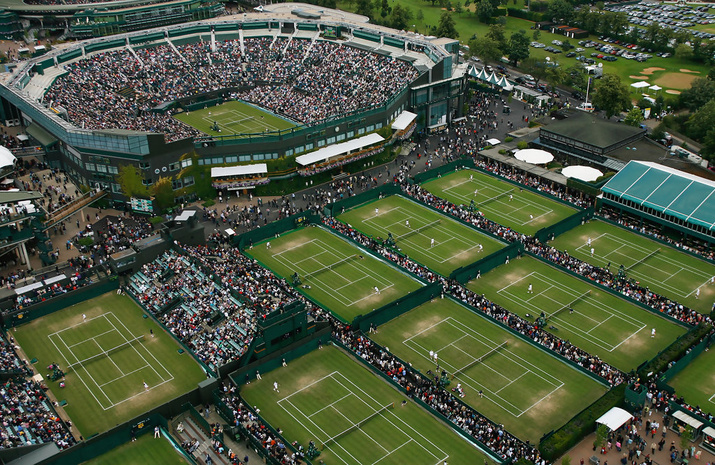 ALSO READ: Rod Laver: ´Novak Djokovic has a good shot to complete the Calendar Grand Slam´