Australian Open: the five-best men's singles matches ever
The curtain rises on the Australian Open 2019! Roger Federer will try to defend the double success obtained between 2017 and 2018. It will be an achievement not so easy, because his opponents, starting from Novak Djokovic, are ready to fight to win the first Major of the season.
The courts of Melbourne will become very scorching while the protagonists will compete under the Australian heat. Tennis World would like to recall the five-best men's singles matches at the Australian Open. 1) Rod Laver vs.
Neale Fraser - 1960. Another era, another tennis. It was the golden age of Australian tennis. And one of the tennis icons of those years, Rod Laver, defeated his countryman Fraser in five unforgettable sets, for 5–7, 3–6, 6–3, 8–6, 8–6, winning his first title at the Australian Open!
2) Mats Wilander vs. Pat Cash - 1988. After four hours and twenty-eight minutes of battle, Mats Wilander defeated Cash in five sets (6–3, 6–7(3), 3–6, 6–1, 8–6), after trailing the Australian by two-sets-to-one.
It was an exciting match, which coincided with the third victory of the Swedish tennis player in Melbourne. 3) Adrian Quist vs. Jack Crawford - 1936. Another memorable match between two of the greatest exponents of Australian tennis.
Adrian Quist defeated his countryman Crawford after five exciting sets, for 6–2, 6–3, 4–6, 3–6, 9–7, winning his first Australian Open, then called the Australian Championships!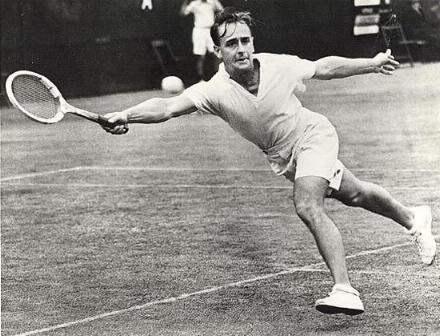 4) Roger Federer vs.
Rafael Nadal - 2017. The 2017 men's singles final was one of the best matches played in the tournament. and definitely one of the most important tennis match ever. Federer's win, in an incredible and unexpected final against Nadal, led the Swiss Maestro to win his 18th Slam, after five sets.
In the last set, Federer came back from down a break to take the win. Final score: 6–4, 3–6, 6–1, 3–6, 6–3. Unique emotions! 5) Gerald Patterson vs. John Hawkes - 1927. It was probably one of the most beautiful and exciting match in the history of the tournament.
This was another Australian derby, won by Patterson after five sets, with the final score of 3-6, 6-4, 3-6, 18-16, 6-3!
Source: YouTube