The Top 5 Greatest Things Ever Happened on September 3rd at the US Open
Thanks to the tournament organization that provides the free daily magazine to the media in the Bud Collins Media Press Center, we take a tour into the history of the US Open. Let's see the top 5 events that made history on September 3rd for the only American Grand Slam.
5) September 3rd - US Open 1945 Frank Parker
Frank Parker in 1945 had to fly 9,000 miles from Guam to defend his U.S.
Open title. Parker defeated Bill Tilbert in the final by 14-12 6-1 6-2. It was the first post-war U.S. Championships to be disputed. 4) September 3rd - US Open 1977 Ken Rosewall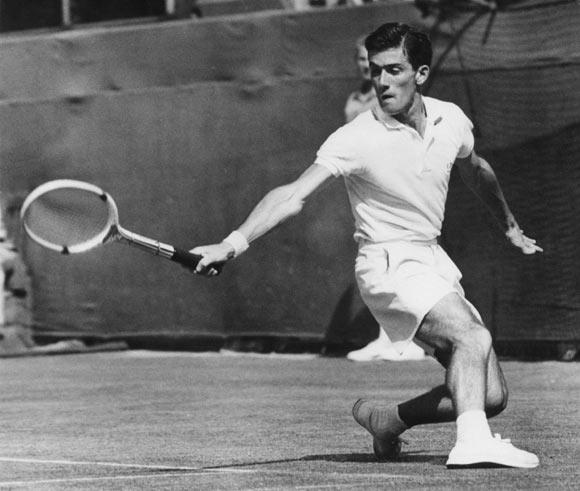 Ken Rosewall was one of the most longeve players to ever play the sport.
At 42, only two months before turning 43, in 1977, Ken played his very last match at the US Open. The Australian was defeated in the third round by 24-year-old Jose Higueras 6-4 6-4. In his career Ken has won the US Open twice, in 1956 and in 1970.
3) September 3rd - US Open 1989 Chris Evert
Chris Evert in 1989 beat a 15-year-old Monica Seles by 6-0 6-2 in the fourth round round, winning her 101st and last singles match in the American Slam.
2) September 3rd - US Open 2000 Marat Safin
Marat Safin plays and win a match that will go down in US Open's history as one of the most unusual.
The Russian fought two rain delays to beat France's Sebastian Grosjean by 6-4 7-6(3) 1-6 3-6 7-6(5) in the third round. Safin was stopped for 85 minutes by rain at 4-4 (30-15) and in the fifth set was forced to ask a for pair of socks to be borrowed by fellow player Jeff Tarango.
When Marat is leading 5-4 in the 5th set, the rain comes again for 1 hour and 45 minutes. Waiting to go back on court, Safin borrows new shirt, sock and shorts from Nicolas Kiefer. 1) September 3rd - US Open 2009 Women Seeds Fallout
It is a fallout day for the women's seeds on September 3rd a the 2009 US Open.
On Arthur Ashe Stadium 17-year-old Melanie Oudin beats 4th seed and US Open Series winner Elena Dementieva by 5-7 6-4 6-3. Yaroslava Shvedova beats previous year's runner-up Jelena Jankovic in three sets by 6-3 6-7(4) 7-6(6).
.