The best fashion moment of 2020: Sharapova, Osaka, Serena
by
LORENZO CIOTTI
| VIEW 37658
What were the best fashion moment of 2020, in the outfits battle among Maria Sharapova, Naomi Osaka, Serena Williams and the others? The tennis season that has just ended was, however, memorable for its exceptionality and particularity.
But in addition to the moments on the court, the protagonists of 2020 were also social stars, immortalized either on their social channels or in magazines, showing the fashion and glamor side of off-court tennis The gorgeous dress and high hair shown by Maria Sharapova are one of the best fashion moments of 2020.
A very beautiful dress, accessorized but always refined and elegant. Although Masha has left the court, she remains one of the brightest stars in women's tennis.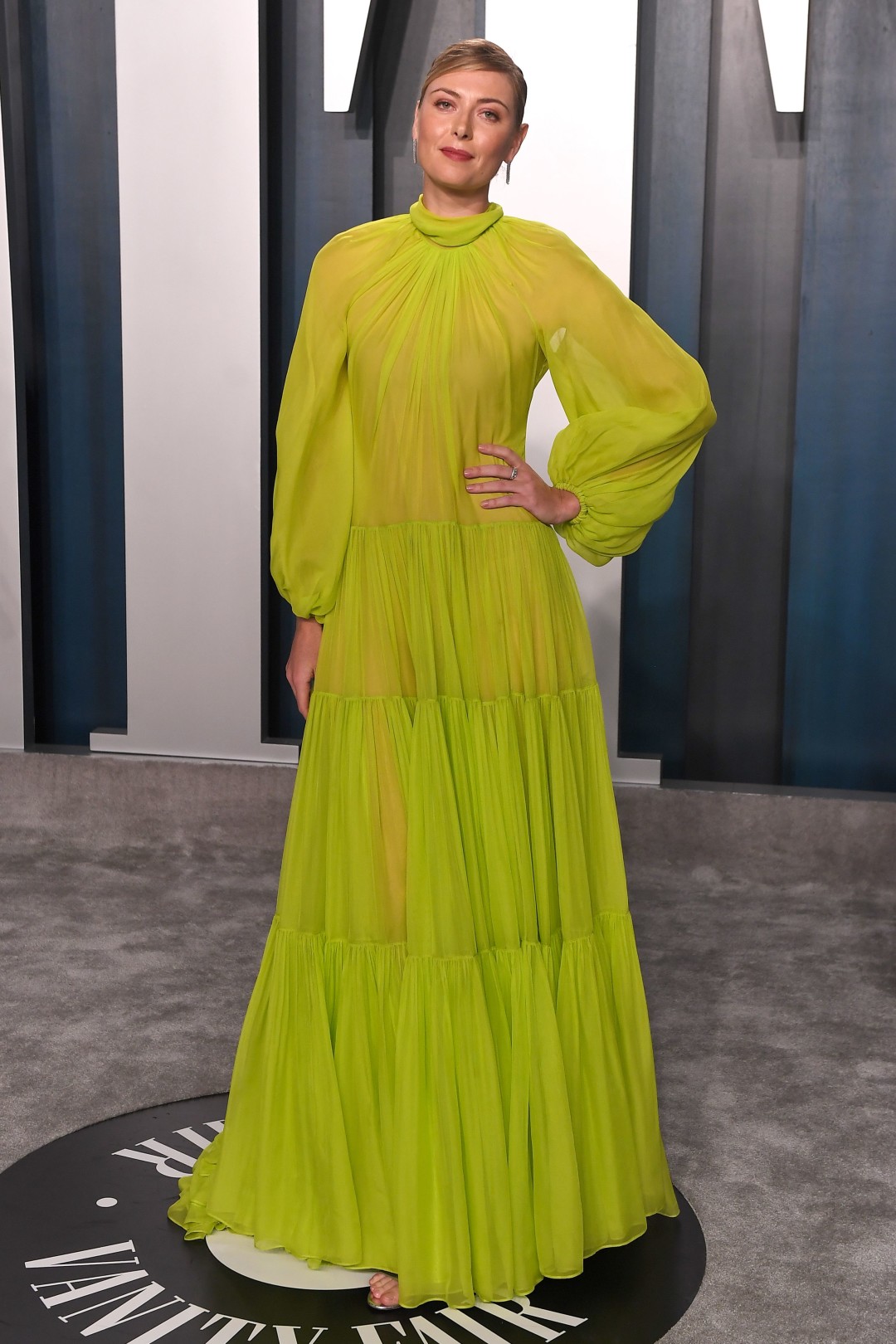 Naomi Osaka
, winner of the US Open, in which she wore a gorgeous orange and shortened version of the traditional Haitian dress, with a similar look as a testament to the heritage from her fatherly side.
Simply gorgeous.
Iga Swiatek
, for the photo shoot after the victory at Roland Garros, wore a dress from the Galeries Lafayettes, immortalized on the same roof of that Parisian department store, with a dress by Parisienne et Alors.
Serena Williams, for the November issue of British Vogue, in the Dolce & Gabbana ensemble and in the Tricker's moccasins, showed herself in a refined and elegant beauty: a woman of the past but perfectly at ease in the modern context.
A simply perfect outfit for Serena.
Grigor Dimitrov and Stefanos Tsitsipas
were two other off-court fashion symbols of 2020.
Grigor, with trendy trousers and tie in a beautiful background, Stefanos almost all white, with scarf and Ray-Ban.
To conclude
Johanna Konta
, with a superb contrasting dress: class and beauty in a perfect mix.
The greatests tennis stars on the planet, like Novak Djokovic, Rafael Nadal, Andy Murray, Serena Williams, Naomi Osaka, Ashleigh Barty, Simona Halep and all the others, will come back for the upcoming Australian Open 2021, which will be held in Melbourne from 8 February: it will be the most awaited sports event of the first part of the new season.
It will be a very spectacualr season, and all of us hope without the problems of the last one, with some presence of the crowd in the courts across the world. Roger Federer, after he said he will not play the Australian Slam, should come back on the court, for the joy of his fans, at the end of February or at the beginning of March.
The new season has yet to begin but there is already a desire to put a disastrous 2020 behind us from all points of view and start the new year with the first Grand Slam of the year in the hope that the pandemic can slowly regress and bring back the planet to live seriously and also allow the world of sport to perform in front of the general crowd.