Here is what Maria Sharapova will wear at the US Open (Pics Inside)
It will be a blue and grey outfit for the Russian Maria Sharapova at the US Open. The Russian won her second Major title ever at New York in 2006 beating the Belgian Justine Henin in the final, and she has chosen a similar outfit to 2017 when she upset Simona Halep and then lost in the fourth round to Anastasija Sevastova.
In her post-match press conference in Montreal at the Rogers Cup after her 6-3, 6-2 loss to Caroline Garcia, Sharapova was asked what went wrong during the match. 'The few amount of chances I did have in the second, I just didn't do the right things,' she admitted.
'I thought she played extremely well today, did the right things consistently: played deep, hard, served well. That's something that I didn't do well today.'

After a two-month break, is she happy with her level this week? 'Well, I wanted to get back into things and have a winning start.
Yeah, of course, when you don't play matches for a while, it's a little bit frustrating to start and stop the number of times that I have. But sometimes those are the things that you have to do for your body. Yeah, those are kind of the decisions, and smart decisions, you have to make as you get a little bit older.'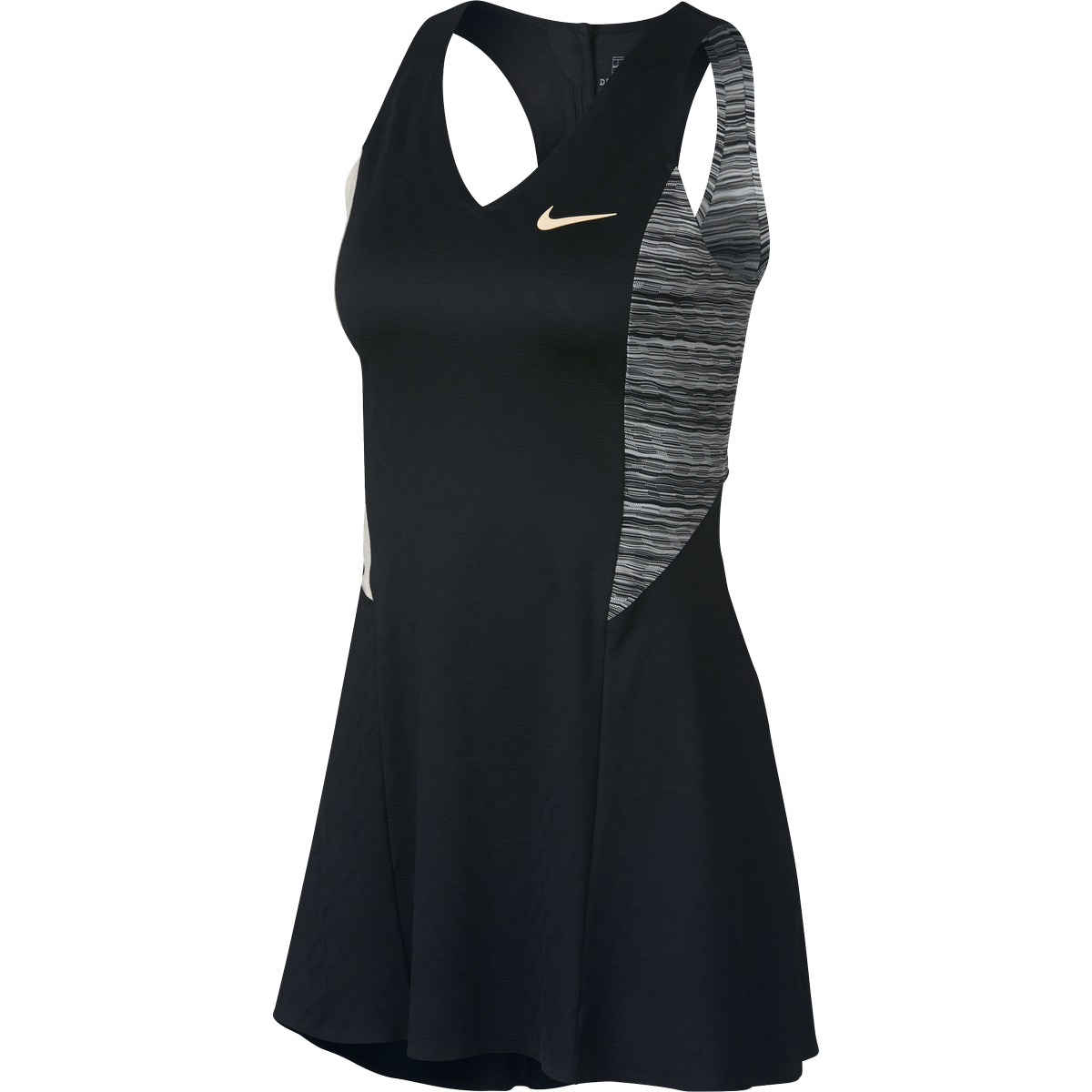 The Argentinean Juan Martin del Potro will wear his own outfit, mostly white with orange and blue inserts, and black shorts.
Last year he upset Roger Federer to reach the semifinals and eventually losing against Rafael Nadal, in 2009 he won the title beating Federer again in a epic five-set final.