Historical record for Novak Djokovic!
With the win over Jo-Wilfried Tsonga a few days ago in Indian Wells, Novak Djokovic is now the player with the best % of matches won-lost (82.75%). He won 707 matches (including the wins against Nadal and Raonic) and only lost 147.
He passed Bjorn Borg (82.74), followed by Rafael Nadal with 82.59, Jimmy Connors 81.85, Ivan Lendl 81.86 and Roger Federer, who is only sixth with 81.64. Here is the full list of players, as reported by Wikipedia.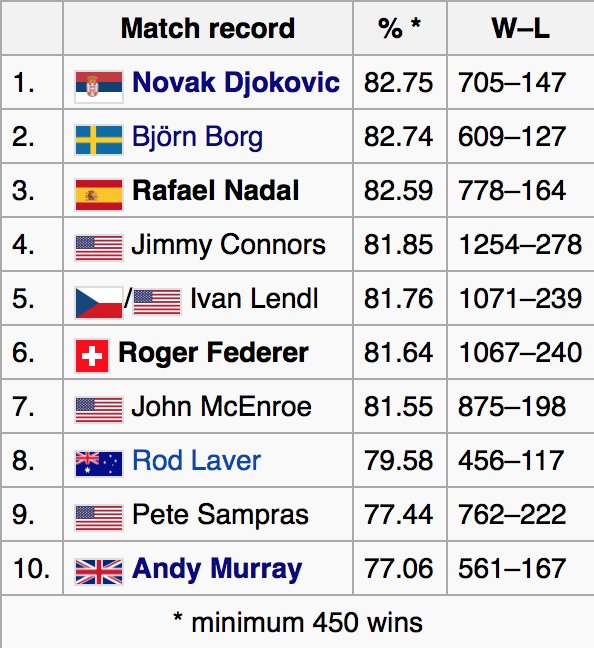 Success on-court means "success" even in terms of prize money: with today's win over Raonic, the Serb won the tournament and earned $1.028.300, arriving to $97.500.000 in career.
He has practically equalled Roger Federer, it will be a race to arrive first at 100! ALSO READ: Novak Djokovic: ´Rafael Nadal is one of the biggest players ever´