Novak Djokovic Reveals the Reason why he won't play Cincinnati!
by
LUIGI GATTO
| VIEW 22469
Novak Djokovic had earlier announced his decision to withdraw from the Masters 1000 of Cincinnati that will take place next week from 15th to 21st August. Now the reason why he decided not to play there has been revealed. The Serb has been suffering from a recurring left wrist injury, the tournament announced on its Twitter account on Wednesday.
At the moment, his participation in the US Open is not in doubt, as confirmed by him through a statement. ''I have a recurring injury that has taken its toll on my body due to a very busy and active schedule this year.
I have played many matches and I have to take some rest in order to heal. I always have my hopes high on returning to Cincinnati and winning the only trophy I am missing in the Masters Series. "When injury comes we cannot do much and it usually comes when we really, really want something very much. Body has its own ways of healing and usually it all comes to rest and therapy.
As always, I will continue building my strength and will do my best to come back stronger in a few weeks. See you in New York!" The Serbian won't play mixed doubles at the Olympics too. Meanwhile, on Wednesday, Djokovic attended the water polo match between Serbia and France before leaving Rio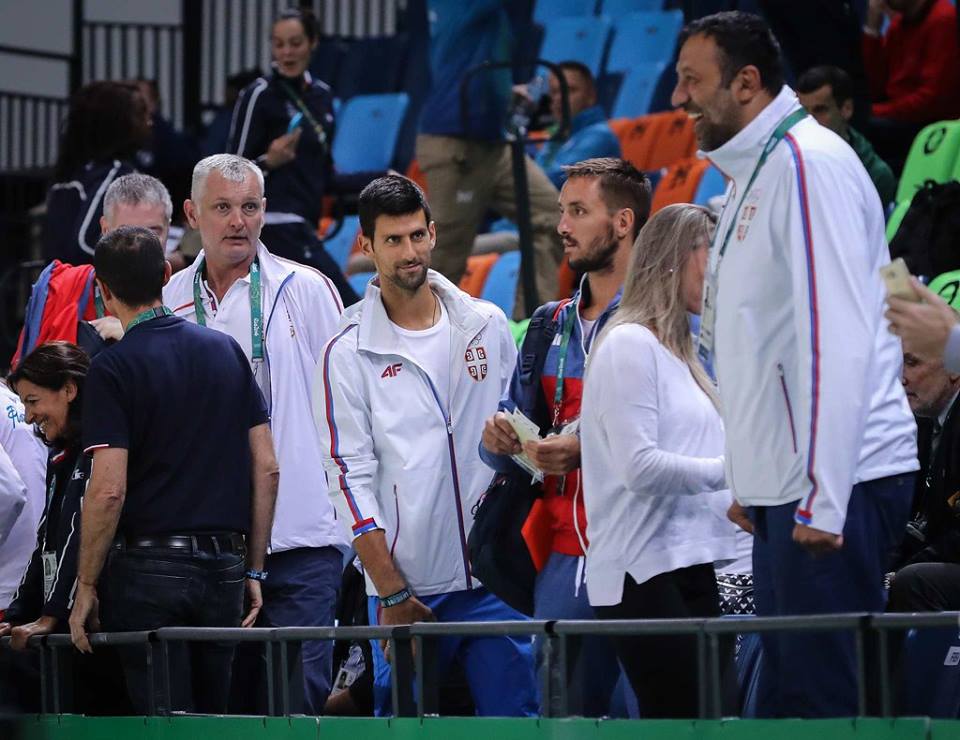 ALSO READ: Sania Mirza and Martina Hingis go their Separate Ways!