Radek Stepanek's partnership with Novak Djokovic inching towards reality?
The signs seem to be getting clearer that Radek Stepanek will be coaching Novak Djokovic. The 12-time Grand Slam winner started following Stepanek on Instagram, which may not be a coincidence. Rumours about their partnership started in June, long before Stepanek announced his retirement from the Tour.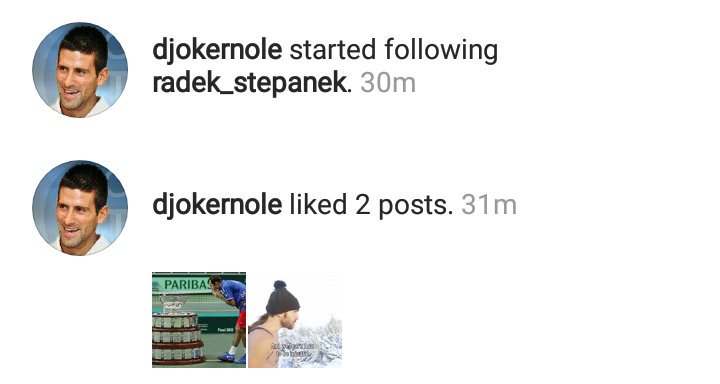 Earlier, when announcing his retirement, the former world no. 8, had said, 'Tennis is my life and will still be. I need to take a rest now. We will see what happens in the next few weeks.' Though his answer wasn't straightforward, he wasn't seeming to be denying their prospective association.
Djokovic is currently being coached by Andre Agassi, who will be accompanying the Serbian at the Slams. A few weeks ago, the Serbian had given some facts about his future new coach. 'It's a former player who had an enviable career and who managed to get the most from him at all times,' Djokovic said.
'Who was not no. 1, but was smart enough, wise and persistent to always give his 100%. By the way, it's someone whose life values ​​are in line with mine.' Meanwhile, in Belgrade, Serbia, Djokovic has started his on-court practice sessions, on clay.
Novak today 🎾 #Belgrade #TeniskiCentarNovak
via: Bojana Artist pic.twitter.com/boLlDeOXGL — Basia (@BasiaID) 16 novembre 2017
ALSO READ
:
Andre Agassi: 'Novak Djokovic had a fracture in his elbow'