Revealed: Novak Djokovic's French Open outfit
Novak Djokovic's outfit for the French Open, that takes place from 27 May to 9 June 2018, has been revealed. The Serbian player will wear a simple kit: a prevalently white t-shirt with some red, a totally white short, white and red shoes.
The 31-year-old will seek his second title here after 2016 when he achieved the Career Grand Slam beating the British Andy Murray in the final. That was his last Major success so far. Djokovic heads to the French Open with an improved confidence than a few months ago, having reached the Rome Open semifinals where he lost to Rafael Nadal. 'I really don't see many negatives; I see mostly positives from this week', he said after that match.
'And that's something that I'm going to take in the next week of training for Roland Garros. And then, of course, Roland Garros, which is I think the goal for everyone to perform their best.'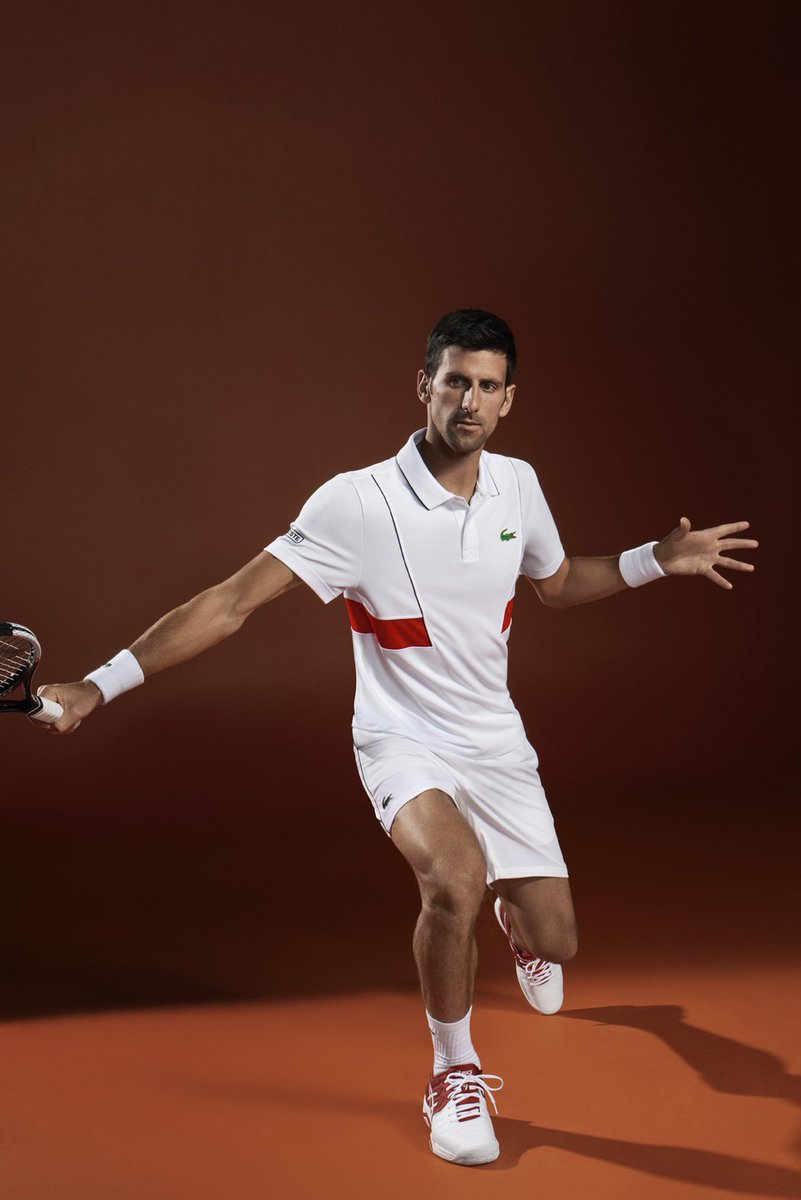 ALSO READ: Rome Open overcame Roger Federer issue, says organizer