Seefeld in Tyrol – where tennis dreams come through
by
HAKAN DAHLBO
| VIEW 6047
The
ITF
World Tennis Junior Tour gives players aged 18 and under the opportunity to travel the world and develop their talent. This tour provides a launch pad for the best players to go on and achieve success in the professional game.
For the third time, Seefeld was hosting the ITF World Junior Tour. These types of tournaments are very important for the regional juniors and give them a chance to collect important ranking points and develop together with other juniors with similar mindsets and aims.
The Olympic Region Seefeld is truly unique. The landscape opens up to the sunny south, giving space to natural diversity and true joie de vivre. Seefeld, situated at 1,200 meters, is Tyrol's most beautiful high plateau and stretches between mountain and valley, forest and meadow, air and water.
Seefeld is an impressive holiday paradise in a breathtaking natural landscape. The local variety of sports and leisure activities on the high plateau is almost limitless; in summer and winter, real adventures, exciting experiences, and soothing relaxation await.
Nature and enjoyment are the focus of the Region Seefeld - between countless activities and genuine relaxation, excellent cuisine, and varied events, 365 days a year. The Seefeld plateau, which was populated as far back as prehistoric times, first attained historical significance through the construction of a Roman military road that stretched from the Po Basin, over the mountain pass, to 'Augusta Vindelicorum', today the city of Augsburg.
The name of the settlement of 'Sevelt' (Seefeld) was first mentioned in a document in the Wilten Monastery back in 1077.
The Lexus Ellensohn/BauFi Direkt tournament was organized by the international organization ESTESS which was founded in 1985.
ESTESS is an internationally recognized organization that runs some of the oldest and most successful academies in Europe. ESTESS is linked to many organizations worldwide and has a world-class network with two major schools in Seefeld and Luxembourg, which serve as official sites for the organization.
Many exciting matches were played during the week. However, in the end, the girls' single was won by Leonie Rabl, [4] who upset Vittoria Segattini 6-3, 6-2 in a very well-structured match. The winner of the boys´ draw Noah Mueller had to go the full distance against Roger Federer countryman Robin Boeckli.
Mueller defeated Boeckli 3-6 6-3 7-5 in a very tight match. In the girls´ doubles, Kastakova/Zurmuehle upset Kolleritsch/Nieradzik with 6-3, 6-4 whereas the two Germans VOHL/ZICK won the boys´ doubles draw with 7-6, 6-3 against Froemel/Nano.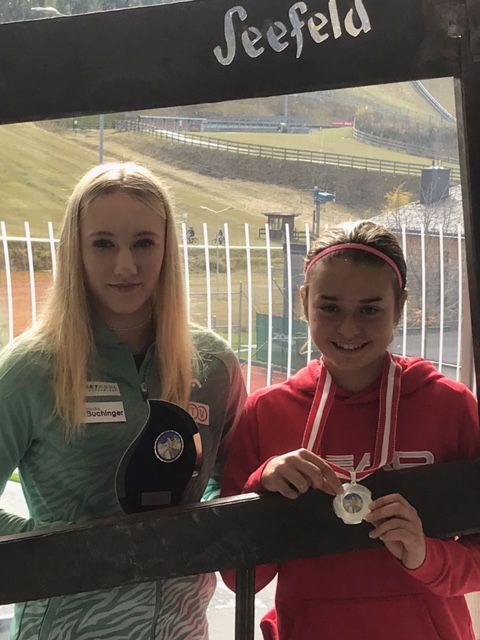 The tournament was supervised by Werner Hötzinger. A special thanks to Lexus Ellensohn and BauFi Direkt for their great support. More results can be viewed at: https://www.itftennis.com/en/tournament/j5-seefeld-tirol/aut/2022/j-g5-aut-04a-2022/draws-and-results/