Rafael Nadal congratulates Novak Djokovic on the birth of his daughter
Great message by Rafael Nadal to Novak Djokovic on Instagram. The Spaniard congratulated the 12-time Grand Slam champion on the birth of his daughter, Tara. Djokovic's wife, Jelena, gave birth to Tara on 2nd September and a week ago, Novak shared a photo on Instagram featuring all the hands of the members of his family, including son Stefan and Tara too.
'Beautiful picture Nole. Big congrats once again to you and your family', Nadal commented on Instagram.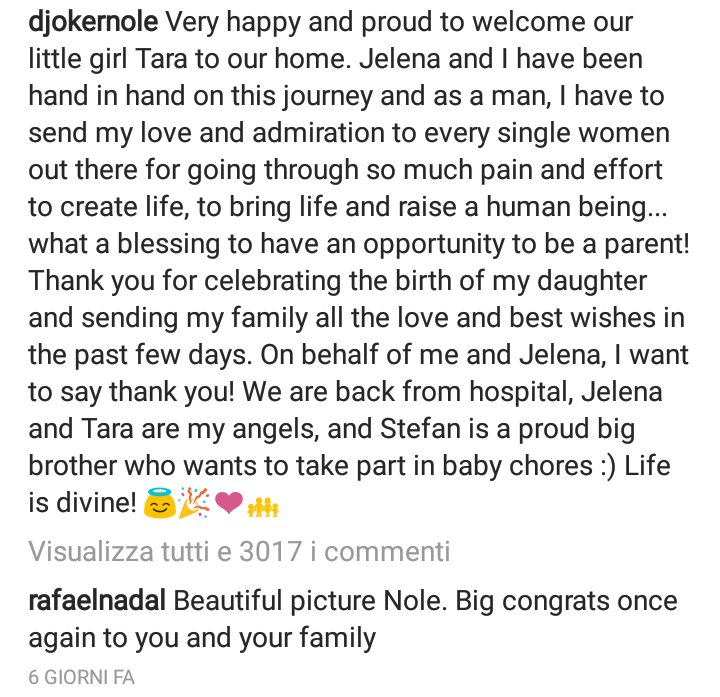 Nadal also mentioned Djokovic during a press conference after winning his third US Open title.
When asked about whether he could catch up to Roger Federer's 19 Grand Slam titles, Rafa said: 'There is another player, Novak Djokovic, has 12, and probably he will be competing for many more, no?' ALSO READ: Novak Djokovic runs on track, says life is divine .