Roger Federer launches new champagne line with wife Mirka, Edberg, Haas
by
LUIGI GATTO
| VIEW 14254
Roger Federer has been in several countries and places in the last week. Coming back to Europe from Dubai, he first stopped to Ibiza for a few days in order to enjoy the Mediterranean climate and sea, then went back to his home in Zurich, Switzerland, and on Thursday he spent some hours in Paris to promote a new Moet & Chandon champagne edition named after Greatness since 1998, in honor of his 20 years on the ATP Tour so far.
His wife Mirka, Federer's former coach Stefan Edberg and the former world No. 2 Tommy Haas were there. Federer is one of the main ambassadors of the French brand, but he is showing once again his charitable side. The limited collection, a maximum of 20 bottles (that have a leather grip at the end like a Federer's racket) will raise $400,000 as just one bottle will cost $20,000.
The money will benefit the Roger Federer Foundation, that will reach one million children through its programs at the end of this year.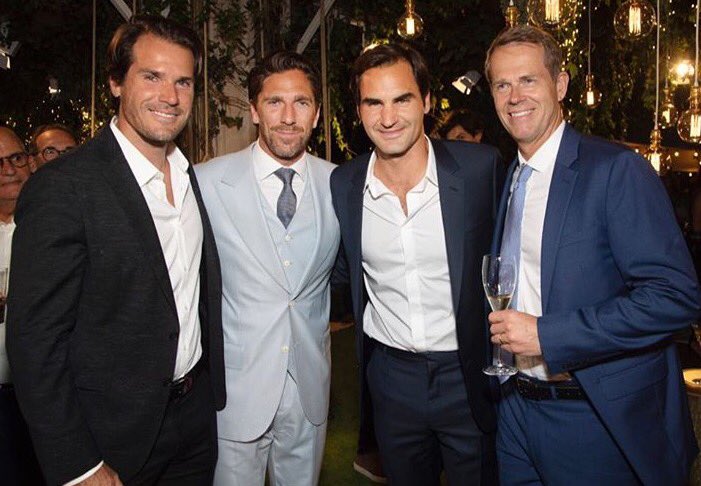 ALSO READ: Chris Evert calls for players' protection after Serena Williams' decision