Serena Williams shares the first photos with her daughter Adira
by
LORENZO CIOTTI
Serena Williams and her husband Alexis Ohanian have become parents for the second time, to little Adira River Ohanian. The legendary American tennis player has shared new photos showing the first glimpses of little Adira River Ohanian, posting two photos of her on her Instagram account.
Serena is sitting on a sofa with Adira in her arms, with Olympia leaning on the former US tennis player.
She said: "Having 2 kids is definitely not easy. How do you moms/ dads do it so well!!!??? Especially when one gets sick? Mad respect."
Below you can watch teh two pics shared on 5 October 2023 by Serena Williams in her Instagram stories: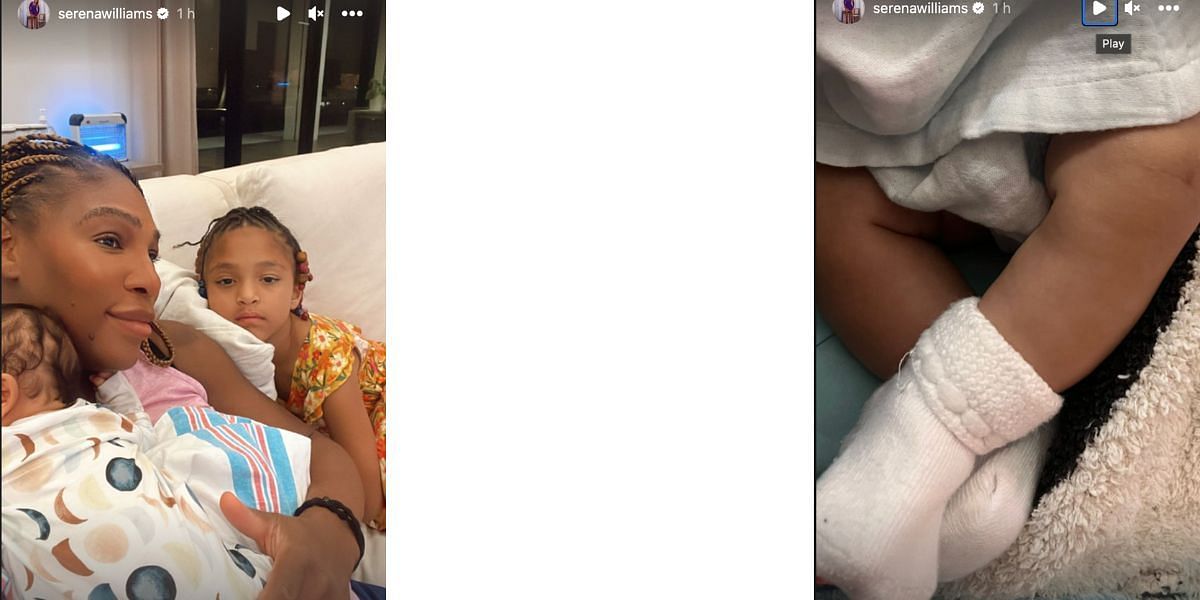 Serena Williams is a mother again
Serena Williams has become the mother of little Adira River Ohanian.
Alexis Ohanian, husband of the American legend, dedicated an emotional tweet to little Adira: "Welcome, Adira River Ohanian. I am grateful to report that our home collaborates with love: a happy and healthy newborn and an equally happy and healthy mother.
Serena, now you have given me another incomparable gift: you are my GMOAT. I thank all the medical staff who took care of my wife and our daughter. I will never forget the moment I introduced her little sister to Olympia".
An expression linked to the tennis career of Serena Williams, recognized by many fans as the greatest player of all time. Serena Williams' husband posted three stunning photos on Twitter. In the first image shown to fans, with the whole family present, the new arrival is in the arms of the former American player.
In the second and third, however, Alexis Ohanian immortalized the very moment she talked about in her post, that of the meeting between her eldest daughter and her younger sister. Serena Williams played her last official match last September 3 at the US Open, when she surrendered to the Australian Ajla Tomljanovic in three sets in the third round.
Serena Williams
• Serena Williams' ex-coach on what will come out of Carlos Alcaraz's recent 'failure'
• Serena Williams' ex-coach fires brutal warning to Novak Djokovic's 2024 competition
• Coco Gauff becomes first player since Serena Williams in 2009 to achieve this
• Serena Williams' ex-coach predicts how far 'locked and loaded' Emma Raducanu can get
• Serena Williams' childhood coach tells Emma Raducanu what's wrong attitude to have
• Serena Williams' childhood coach tells Emma Raducanu special offer he has for her