Serena Williams' Melbourne outfit divides fans on socials
by
LORENZO CIOTTI
| VIEW 16663
American tennis player Serena Williams wore a brightly colored one-piece suit with long and short pants at the Australian Open. This is not the first time that Serena Williams' outfit has been discussed on social media.
Who does not remember a tight black jumpsuit at the French Open, which was certainly one of the reasons of interest of the tournament. A suit such as Catwoman. Fans split over the choice of Serena's latest outfit in Melbourne.
Here are the most significant comments, between Twitter and other social networks. "I love this dress. She's definitely getting back to her physical shape to the max." Or: "Serena Williams just wore a one-legged jumpsuit."
Also worth mentioning: "While everyone else is wearing the same Nike uniform, Serena has her," or even: "It's atrocious." Not forgetting: "She looks uncomfortable, especially in the Melbourne heat."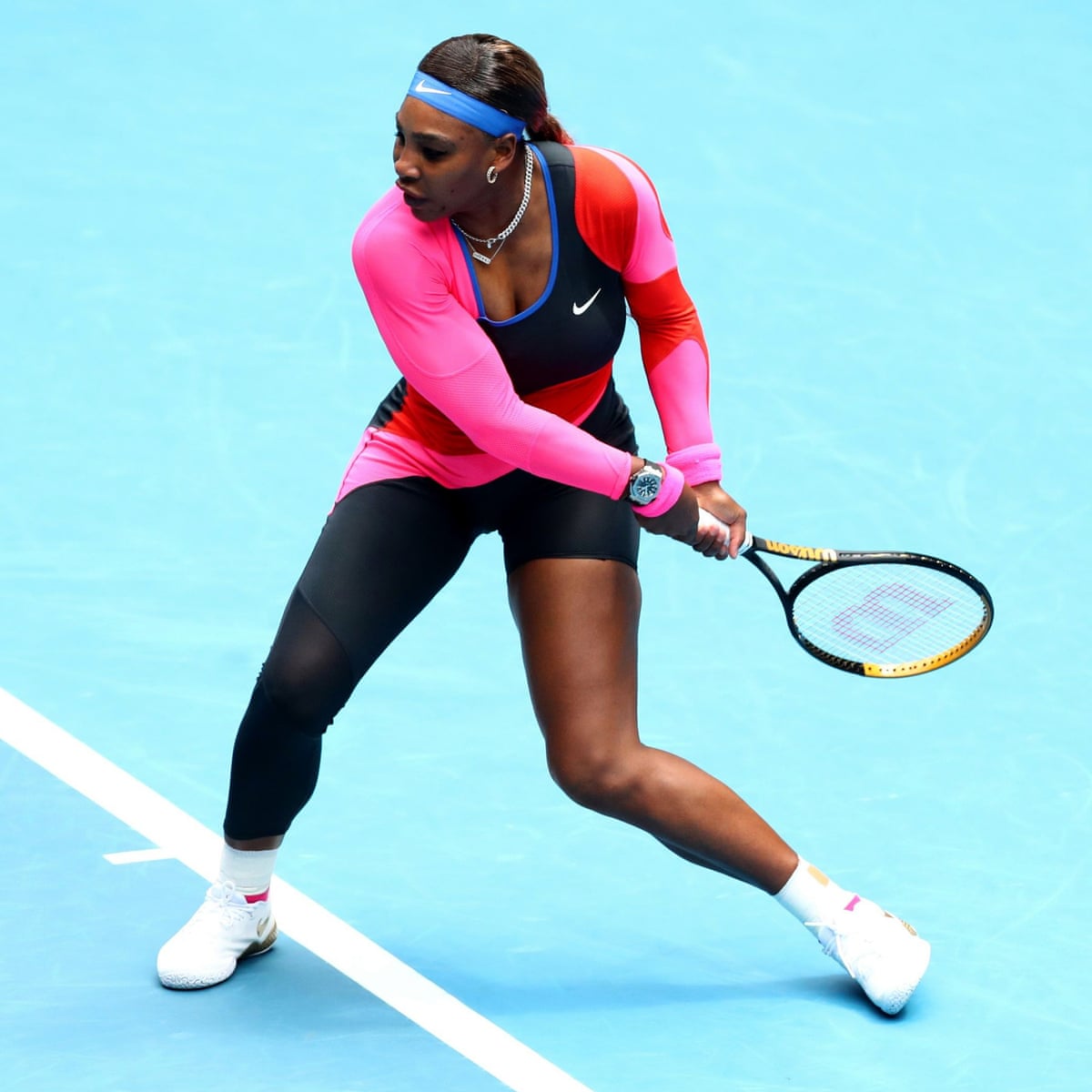 Serena in tears after the match lost against Osaka
Naomi Osaka wins once again against Serena Williams, beating the American this time in the semi-final of the Australian Open 2021. Serena renounces once again in advance the appointment with the twenty-fourth Grand Slam, now more and more distant.
The Japanese tennis player proves to be more prepared. Tactically, technically, but above all physically. Serena fails to capitalize on an initial 2-0 lead. An emotional Serena spent an extended time on court waving to the crowd on Rod Laver Arena and bowing three times while clutching her hands up to her chest di lei.
That gesture could mean she may have played in Australia for the last time.
During her press conference when she chose not to directly answer a question about her future di lei, she breaking down in tears when answering a follow-up question.
She walked out of the press room, ending her press conference after less than four minutes. She said: "The difference today was errors. I made so many errors. Honestly, there were opportunities where I could have been up 5-0 and I just made so many errors.
It was a big error day for me today. If I ever say farewell, I wouldn't tell anyone. I don't know. I'm done." On Twitter she wrote: "Melbourne and my Australian fans - Today was not ideal outcome or performance but it happens.
I am so honored to be able to play in front of you all. Your support - your cheers, I only wish I could have done better for you today. I am forever in debt and grateful to each and everyone single one of you. I love you. I love you. I love you. I adore you."