Here is the
Tennis World issue 40
, free monthly magazine dedicated to the world of tennis.
In this issue we speak about:
- 2016 A Year Of Change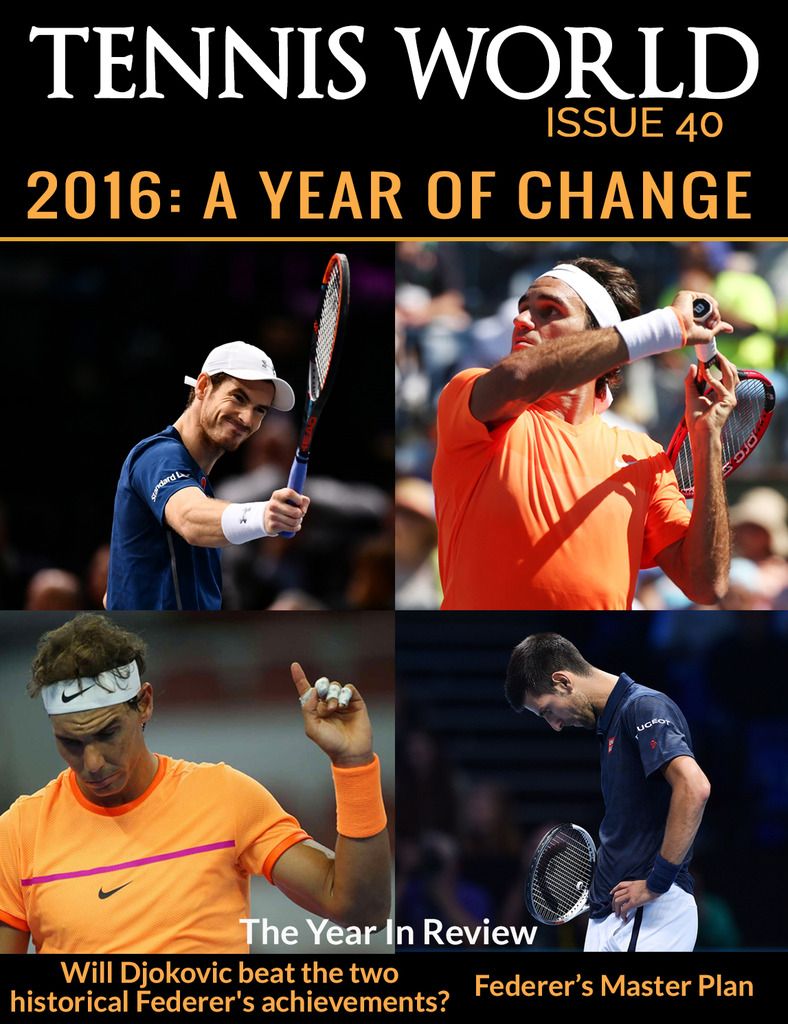 After five seasons of almost unchallenged dominance, Novak Djokovic had to finally cede the top spot in the rankings to Andy Murray in 2016.
Though he had lost his number one ranking to Rafael Nadal at the end of 2013, and even to Roger Federer in 2012, this time feels different. The loss of the ranking denies Djokovic a few privileges. Firstly, had he won that last match against Andy Murray, he would have equaled Pete Sampras for number of years ended at number one.
He would also have, had he won, completed a hat trick of ATP World Tour Finals wins combined with year-end number one finishes.

- The Year In Review
- Federer's Master Plan
- Will Djokovic beat the two historical Federer's achievements?
- The Murray Era Has Begun
- The Return Of The Tower

- A Day At The Club
The sights, sounds and smells of a tennis club changing room are manifold.
I know them well, and have come to miss them when I am away from the club for too long. From old socks to smelly T-shirt, it's not always pleasant, but it does smell like home. The others who accompany me in the locker room share the same sentiment.

Technique:
- Paying attention to your opponent's movements
- Serena feels the magnetic power of the couch as well
- C'MON