Here is the Tennis World issue 41, free monthly magazine dedicated to the world of tennis. There are many ways to start a story.
You can start at the beginning, if you want the whole picture, or you can start a bit later if you want to portray a certain point of view.
Or you can focus on a particular event that is so unusual in the larger context of the story that it is worthy of telling in its own right.
Such a story unfolded in spectacular fashion on Rod Laver Arena on the 29th of January, 2017.
It was chapter 35 of the bigger book that makes up the rivalry between Roger Federer and Rafael Nadal, but perhaps the most surprising passage of all.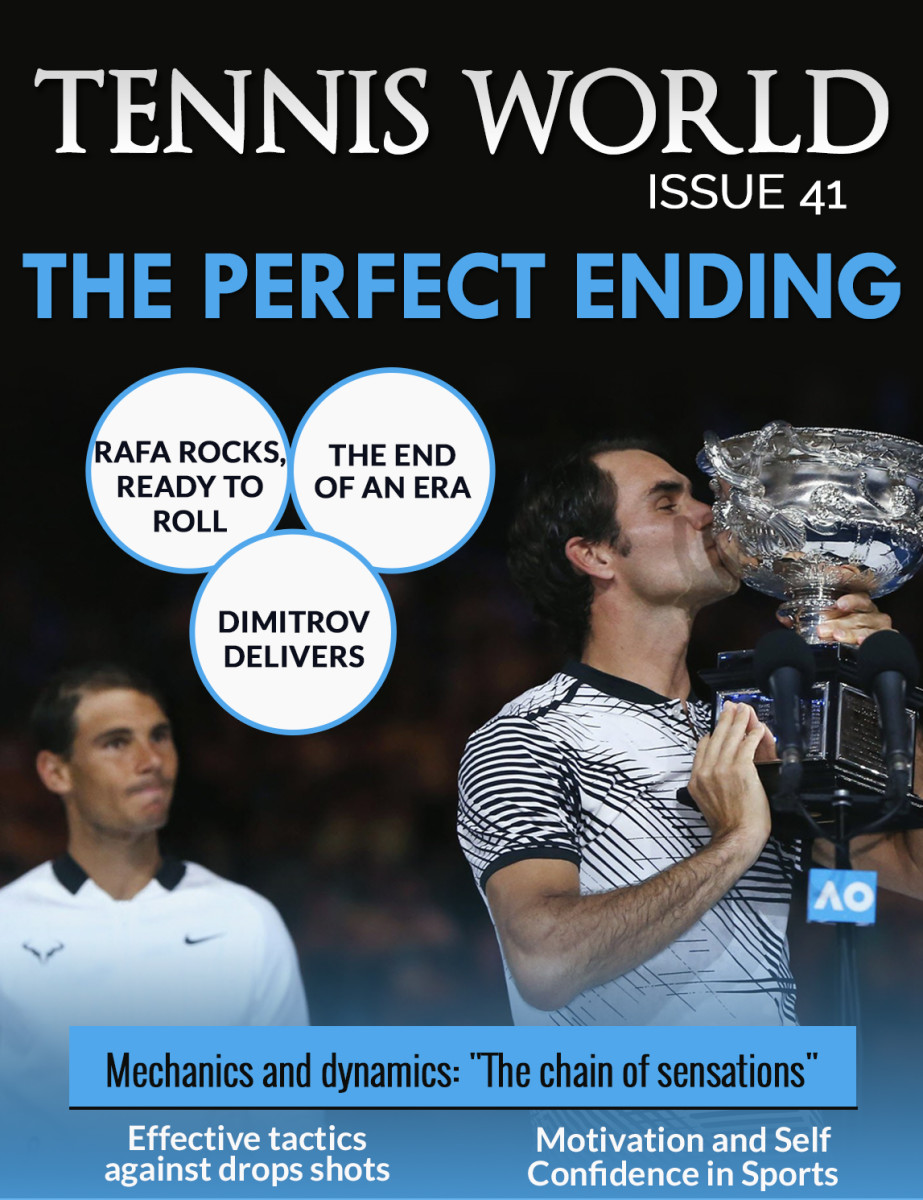 In this issue we speak about: - The End Of An Era
- The Perfect Ending
- Rafa Rocks, Ready To Roll and Technique: - Effective tactics against drops shots
- Old Habits Die Hard
- Mechanics and dynamics: "The chain of sensations"
- Motivation and Self Confidence in Sports