Here is the Tennis World issue 42, free monthly magazine dedicated to the world of tennis. Serena: The Best Ever? The debate about who the best player of all time is, on both the men and women's side, has been raging for some years now.
Everyone has an opinion, and the sheer number of statistics available these days makes it easy to justify almost any and every point of view. As fast as the women's circuit goes, Serena Williams has been part of the conversation for a long time.
READ TENNIS WORLD MAGAZINE
ISSUE 42 In this issue we speak about: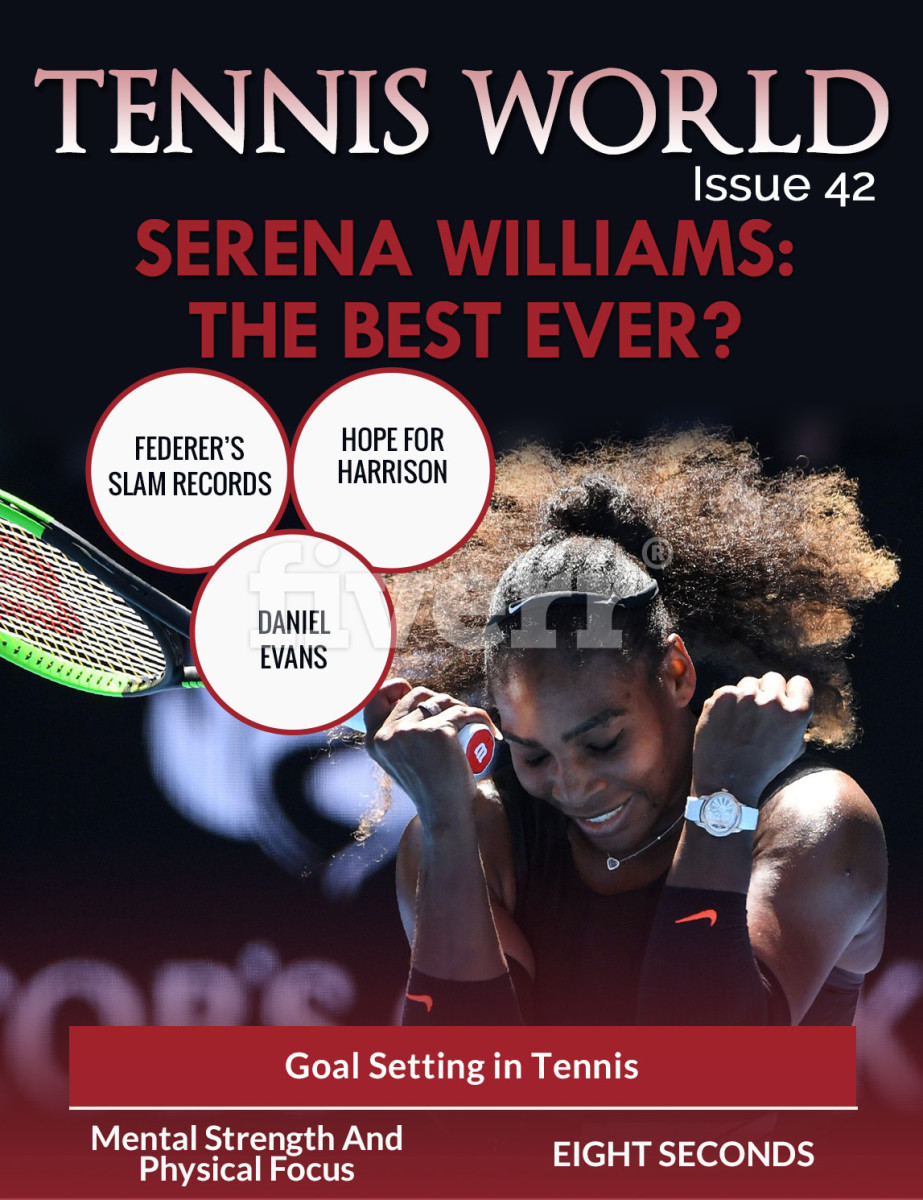 - Serena: The Best Ever?
- Federer's Slam Records
- British Beast: The rise of Daniel Evans
- Hope For Harrison
- Nicola Kuhn, Building a champion and Technique: - Eating Well: The Best Tennis Diet
- Mental Strength And Physical Focus
- Tennis Goal Setting
- Eight Seconds
- Matches are won or lost…
- Roger Federer's Serve
- A Beautiful Thing: Maria Sharapova's Drive Volley READ FREE THE ISSUE 42 NOW .