Everything one needs to know about Roger Federer's resurgence was written on Rafael Nadal's face in the Indian Wells quarter-final. As another massive forehand clipped the line, earning the Swiss one more spectacular point, the Spaniard was at a loss, smiling ruefully. His face said it all: how can this guy be better now than five years ago?

READ
TENNIS WORLD MAGAZINE
ISSUE 43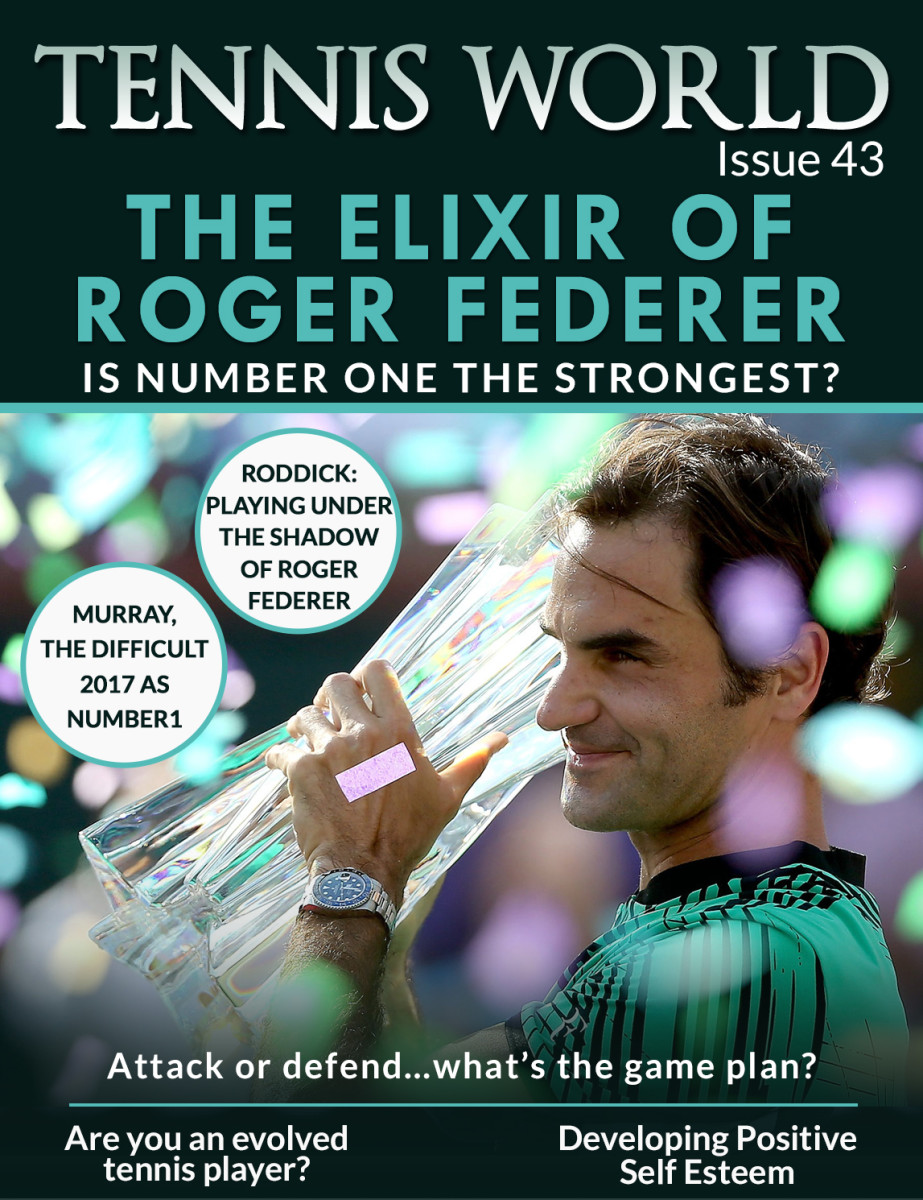 In this issue we speak about:
- Roger's Resurgence
- The Difficulty Of Defending Number One
- Andy Roddick: Playing under Roger Federer's shadows
- Joachim Johansson: The story of the lost Swede
- Numbers Don't Tell The Whole Story
- Tennis players and their superstitions!
and Technique:
- Developing Positive Self Esteem
- Attack or defend…what's the game plan?
- Are you an evolved tennis player?
- Dream the impossible Dream