Federer Dominates, But Nadal Eyeing Number One
The end of 2016 saw an unfamiliar situation: a year-end number one other than Novak Djokovic. From 2011 to 2015, the Serb was the ITF Champion, though he was not always the year-end number one (Nadal overtook him briefly in 2013).
His dominance has essentially gone unchallenged for nearly half a decade, but an unexpected loss of form has thrown Nole into crisis. Andy Murray was right there to take advantage of the situation, of course, sneaking past Djokovic to become number one for the first time.
READ
TENNIS WORLD MAGAZINE
ISSUE 44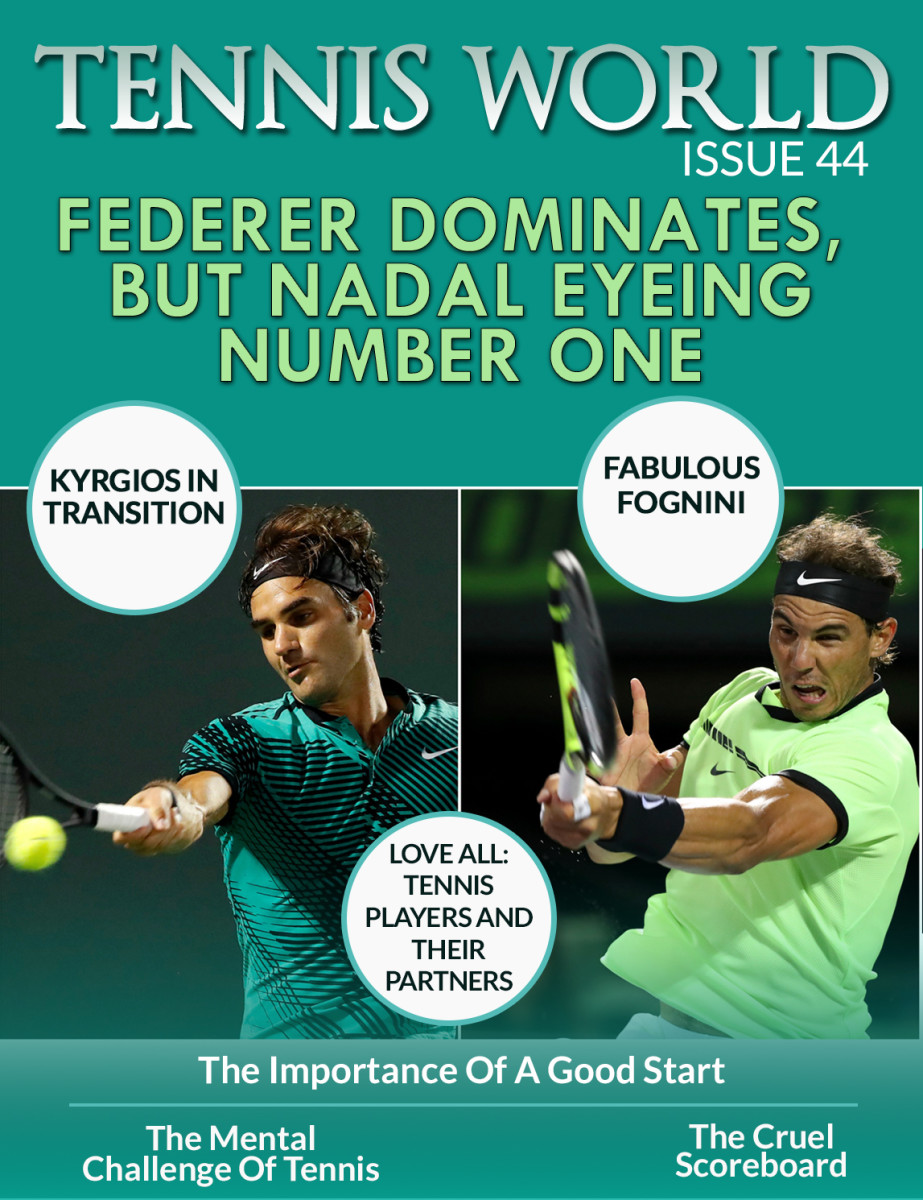 In this issue we speak about: - Federer Dominates, But Nadal Eyeing Number One
- Nadal: Grasping For Greatness
- Kyrgios In Transition
- Fabulous Fognini: The eternal enigma
- David Nalbandian: The Misunderstood Genius
- Pete Sampras: The Serving Maestro
- Love all: Tennis players and their partners and Technique: - The Importance Of A Good Start
- The Mental Challenge Of Tennis
- Maintaining Focus On The Court
- How can you use visual clues to neutralize first service ball?
- The Cruel Scoreboard
READ FREE THE ISSUE 44
NOW .