BREAKING: Stefanos Tsitsipas and Paula Badosa in love!
by
LORENZO CIOTTI
| VIEW 40741
Paula Badosa and Stefanos Tsitsipas would have a love story. Or at least they would be getting to know each other. A story born out of nowhere but which would have developed slowly in the last few hours. It all started from a series of photos, including the profile ones, on Spotify, where Paula would have posted the profile photo with Stefanos, and the Greek made the same thing.
The two appeared in the shots quite happy and the shots literally drove social networks crazy, especially Twitter. Shots that leave many in disbelief and doubts about this story, in fact there are those who only speak of a possible advertising campaign.
While Stefanos would seem single for some time, the situation is different for Paula, who, just a few weeks ago, denied the breakup of her relationship with the Cuban model Juan Betancourt, also responding badly on social media to the Spanish tabloid Hola.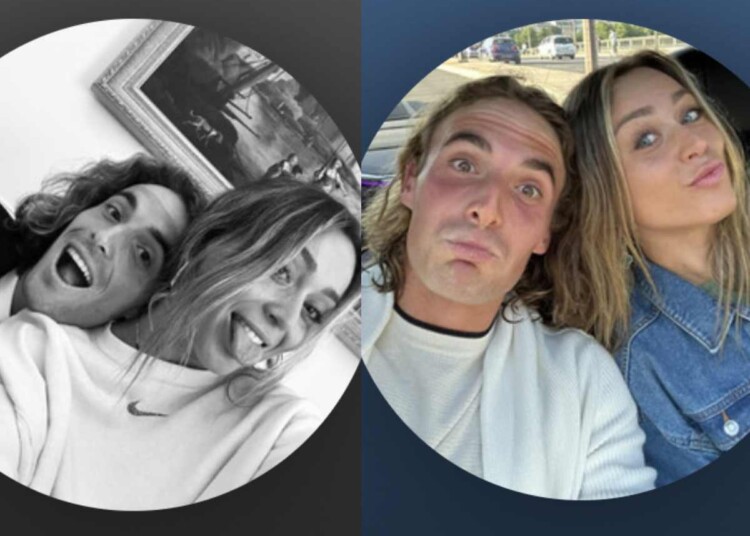 It must also be said that Betancourt has not attended his meetings for months now (before he always did-ed.). And despite the work commitments, the parties would seem distant. Paula attended a match here in Paris between Stefanos Tsitsipas and the Austrian Ofner, and the girl didn't get noticed by covering herself with a hat and sunglasses in the stands.
At the moment there is no official announcement but the tennis world has literally gone crazy for a couple that promises to be explosive. Two tennis players often stable in the Top Ten (Paula left this year after physical problems and a small crisis) and now both on the crest of the wave for this possible scoop
The world of tennis is not only challenges on the court and great talent, but also and above all entertainment.
Fans of this sport are often curious about their favorites, eager to learn more about everyone's private life. Sometimes it exaggerates and sometimes it is the protagonists themselves who have to put things right, but instead it happens that sometimes it is they who play too much on the thing.
If in the last few months in Italy there has been discussion (perhaps too much) of the relationship between Matteo Berrettini and Melissa Satta, and in the last few hours the world of tennis has literally gone crazy at this breaking!
Stefanos Tsitsipas
Paula Badosa
Roland Garros
Aryna Sabalenka: "Paula Badosa is my soulmate"
Paula Badosa moved from her boyfriend Tsitsipas' ode to Tennis
Corentin Moutet shades Paula Badosa-Stefanos Tsitsipas ending breakup rumors
Paula Badosa and Stefanos Tsitsipas still in love! WATCH
Injured Paula Badosa shares message amid rough last couple of months
Stefanos Tsitsipas issues major statement on Roger Federer's tennis influence