Caroline Wozniacki becomes her daughter Olivia's coach!
by
LORENZO CIOTTI
Caroline Wozniacki becomes her daughter Olivia's coach! The Danish tennis player, through her Instagram account, shared footage on the court, including her daughter's training on the home lawn. One video showed Olivia playing with tennis balls and throwing them at her father David Lee, with Caroline proudly watching her daughter take her first steps in tennis.
She said in the post: "We started training camp already." Wozniacki and Lee became parents for the second time last year when their son James was born in October.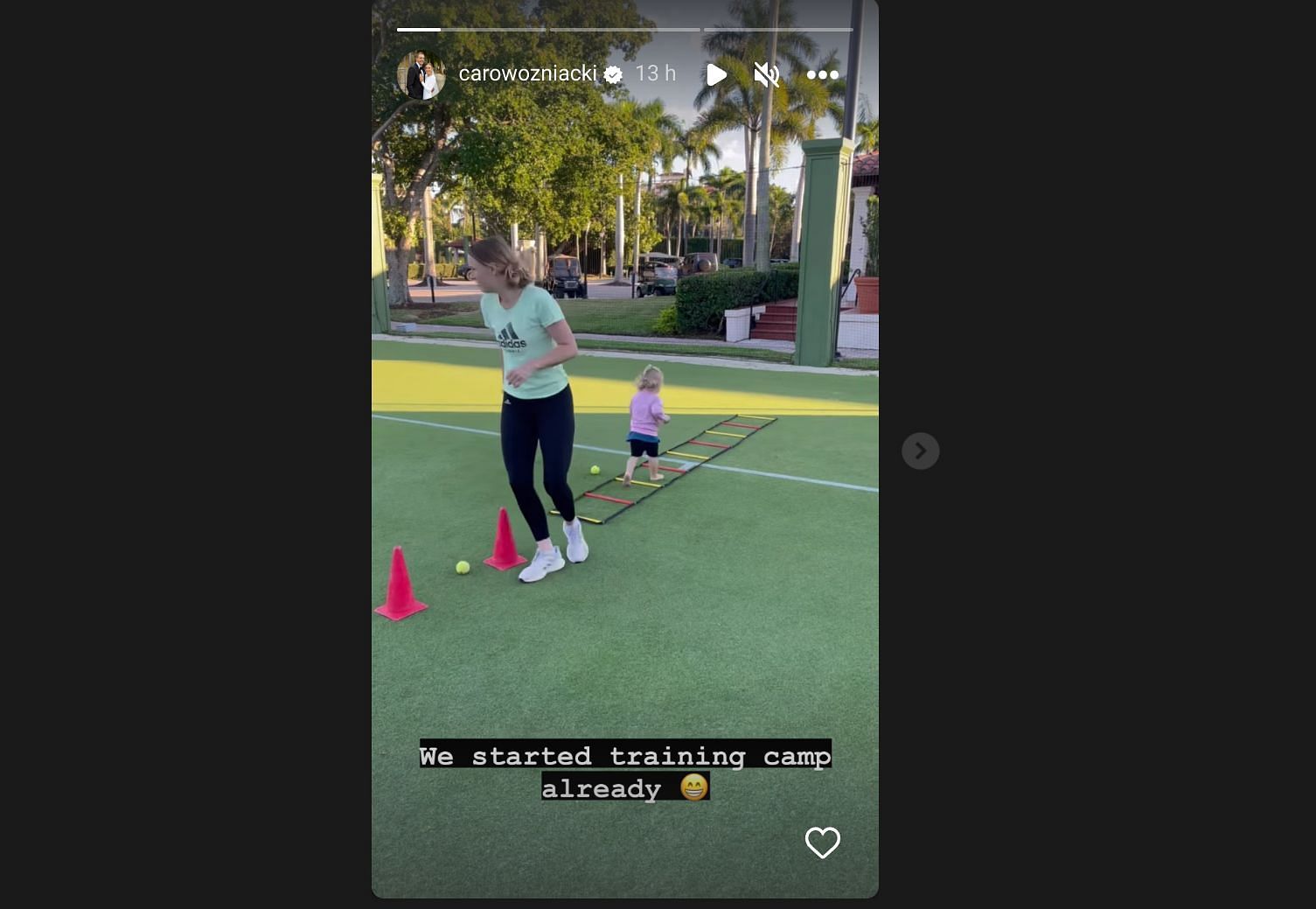 Caroline Wozniacki embraces tennis again
Women's tennis is ready to welcome the great Danish star again.
Caroline Wozniacki has made the decision to compete again on the WTA circuit after about 3 and a half years. The champion's announcement came some days ago through her social profiles. She wrote: "In the last three years I have stayed away from tennis, I have become a mother, I have two children of whom I am very proud.
But I still have goals to achieve. I want to show my kids that you can chase your dreams regardless of age or role. We've decided as a family that it's time to try again. I'm coming back, can't wait." Wozniacki's last match was even in 2020 on the occasion of the Melbourne Grand Slam.
Caroline has two big appointments on her personal calendar, now. In fact, she is already certain to participate in the WTA 1000 in Montreal, which she announced the assignment of the wild card after the news announced on social media.
The same goes for the US Open: the Dane, therefore, will be part of the main draw of the last Grand Slam of the season, with the aim of obtaining some great satisfactions and perhaps following in the footsteps of Elina Svitolina, who became mother last year.
Caroline Wozniacki
• Maria Sakkari ousts Caroline Wozniacki in Mexico City exhibition
• Watch: Caroline Wozniacki practices while baby Olivia calmly sits on her court side
• Caroline Wozniacki acknowledges return of fellow moms to Australian Open
• Caroline Wozniacki reveals scary morning that led to rheumatoid arthritis diagnosis
• Iga Swiatek matches Caroline Wozniacki's impressive WTA 1000 feat
• Caroline Wozniacki shares a very honest truth about her come back