WATCH: Venus Williams shared tender photos with her father Richard
by
LORENZO CIOTTI
Venus Williams shared some very sweet photos with her father Richard Williams. The eldest of the Williams sisters showed up with her father, showing very happy and funny photos, in which she put herself in funny poses, with amused facial expressions, while her father Richard seemed rather perplexed.
Richard Williams began training Venus and Serena Williams when they were four years old, on public courts in Compton, California.
His willpower managed to bring out all the enormous potential of her two daughters, making them two of the strongest and most loved athletes of all time.
Despite the trials and tribulations that began with them, Richard Williams created the two most successful sisters ever.
Belo the pics: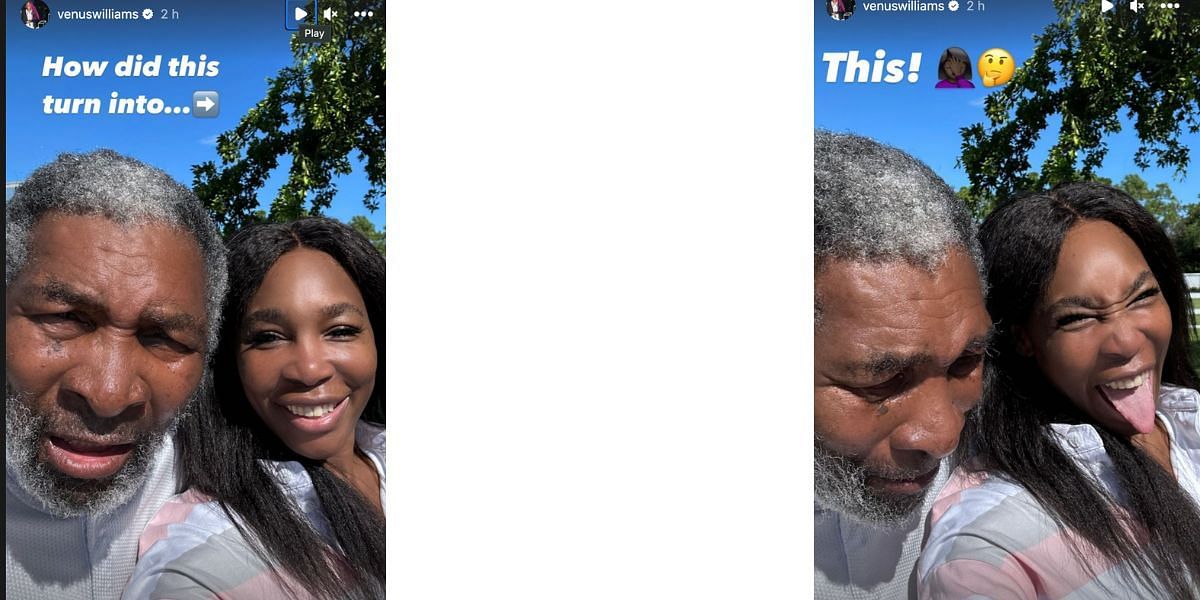 Venus Williams on young girls
Last month, Venus Williams attended the US Open Champions of Equality event, which celebrated the 50th anniversary of the fight for equal prize money at the US Open.
The American tennis legend explained during the event: "I think the WTA definitely takes measures, and they're taking even more measures every year. Because the young women, they're so good so young. Very impressionable. They don't know anything about the world.
Most of them have just played tennis. I know what that feels like, but I had protections and I was taught to stick to your values. Not everyone has that opportunity to know who they might be at that young age. The WTA is definitely taking steps.
I see it all over. I'm excited for that."
Venus Williams was defeated in the first round of the 2023 US Open. Venus was very honest in the press conference after her elimination in New York: "First I have to say, I definitely want to give credit to my opponent.
I had no chance against her today, even when I used my best shots she was able to stop them and respond with winners or spin shots. I honestly don't think I played badly, I just think it was one of those days where you're just unlucky.
It's true, I had minimal preparation for this match but I don't think it influenced the match. In some sections my leg movement wasn't effective and on the backhand I was lacking, but despite all these things I just have to give her credit."
Venus Williams
• Ex-coach shares why it took Serena Williams longer to mature than Venus Williams
• Childhood coach reveals what he was telling people about Venus Williams in 1991
• Watch: Serena Williams shares how hitting session with Venus Williams went
• Ex-coach describes Serena Williams, Venus Williams in practice at 9 in one word
• Venus Williams, Serena Williams react to Grigor Dimitrov's great Paris run
• Childhood coach shares why Venus Williams was Serena Williams' 'best ever role model'