Holger Rune's mother shares a big praise for her son's team!
by
LORENZO CIOTTI
"I had a good season. When you finish in the top eight, you can be proud of yourself. I think that I could have done some things better this year, actually, a lot of things. That's how it is. It's a learning process. Next year I'm going to try to learn from this year...
It's a good experience to be at this level. I'm going to try to get over it as fast as possible. Obviously there's no more matches this season. It's finished. It's done. There's no need to worry about anything... I'm just going to take some rest and start my pre-season." These were the words shared by Holger Rune, following his defeat against Jannik Sinner, at the ATP Finals 2023.
The young Dane closed his season played a year-end Master full of ups and downs: a picture of how was his season.
Aneke Rune cuddles an important part of his son's team
Despite some behavior that was not liked by those present at the PalaAlpitour in Turin, I would like to say that the young Dane's behavior is not bad: on the contrary, it shows a player who knows what he wants.
Although it remains to be seen whether he has the weapons to get what he wants! At the press conference he added: "This year I could have done some things better, I would say many. It's a growth process, that's how things are and next year I will try to draw inspiration and improve by taking advantage of this year's experience.
This was my first full year on the tour and it's a great experience to be at this level. I will try to overcome this defeat soon, now I don't have to play anymore and I don't have to think about anything for 2023. I think Djokovic is the favorite at this point then there are Sinner and Medvedev.
I will now take some rest and then start my pre-season." The tennis performance specialist Mike James, who works Rune, wrote in Instagram: "Over & out for the 2023 season." Aneke Rune, mother of the young Holger, shared James' post via Instagram stories, thanking the work the man is doing with her son: "Thank you all for being on the journey with Holger.
In good times and bad times."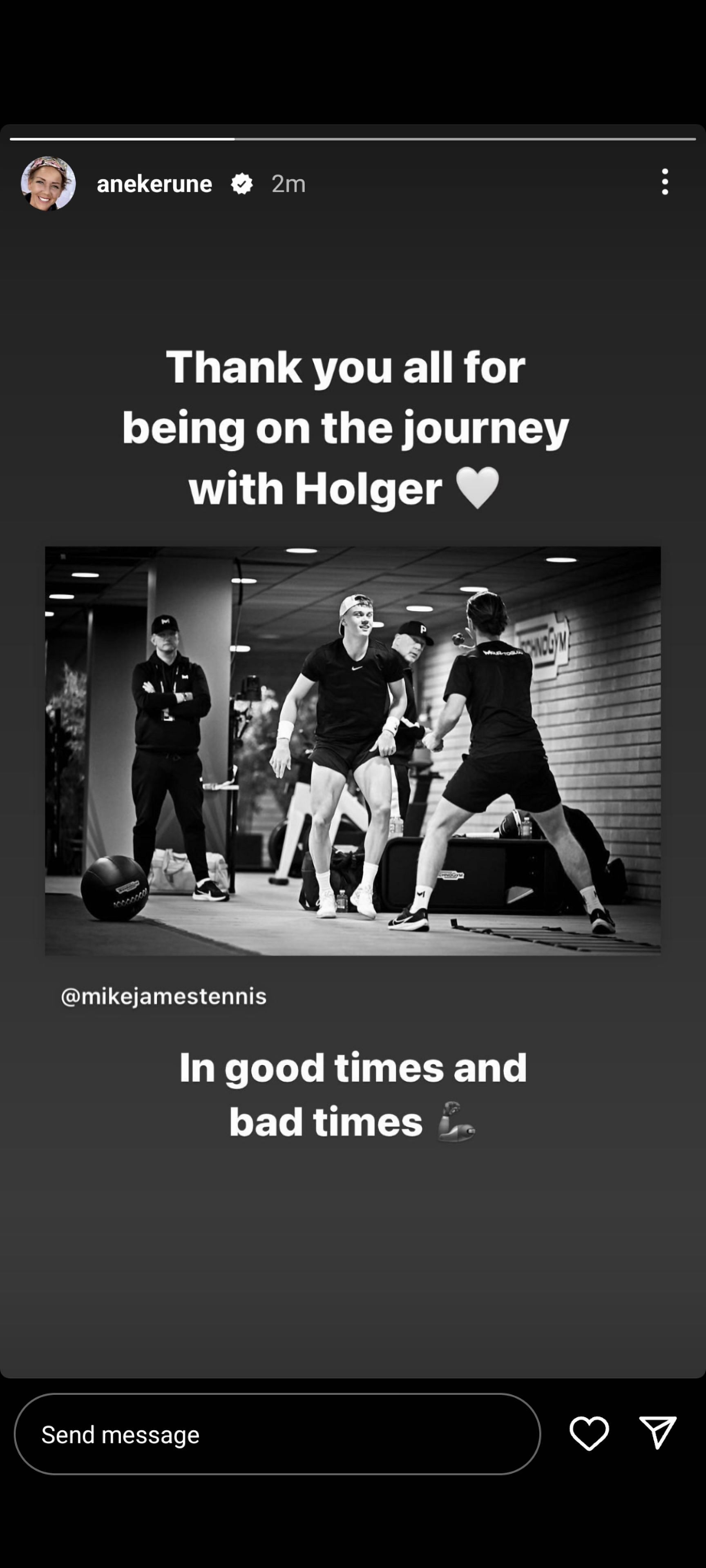 Holger Rune