New coach for Del Potro? The Argentinean is practicing under Dani Vallverdu´s guide (PIC INSIDE)
Juan Martin Del Potro will probably have a new permanent coach. The Former World No. 4 has started to work with Dani Vallverdu, who split up with The Czech player Tomas Berdych on May because Berdych was not happy with the results he was reaching.
'As I am not a tennis player at the beginning of his career I have to act quickly when I feel that I need a change' - had said Berdych, who still doesn't have a new coach. Del Potro had split up with Franco Davin on July 2015 because of an ongoing wrist injury, and since he partially solved these issue, he decided to try to work with a coach that had already worked with Andy Murray as well.
Here is the photo where Del Potro hits at Wimbledon under Vallverdu's guide: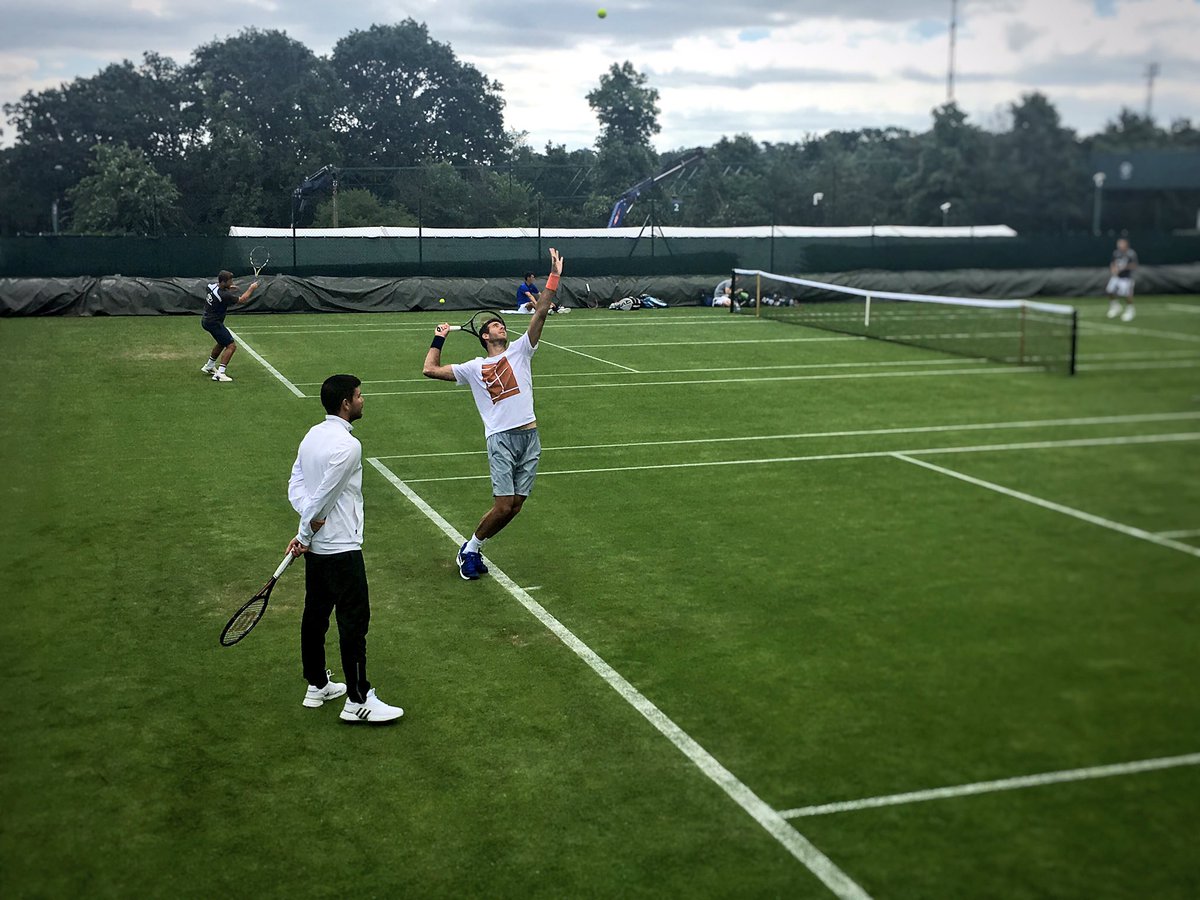 This week the Former World No.
4 is playing The Boodles Exhibition in Stoke Park in preparation for the third Grand Slam event of the season, where he does not play since 2012. ALSO READ: Juan Martin Del Potro: ´I am not 100% healthy but am enjoying tennis again´ .