ATP Istanbul' worst attendance ever: so many empty seats!
by
LUIGI GATTO
| VIEW 9649
If last week ATP 250 Estoril beat its own attendances record reaching 41,000, the Istanbul event, which is the same category, beat all its records in a bad way. Despite the field was led by two top ten players like Milos Raonic and Marin Cilic that played against each other in the final, the tournament was attended by only 7,600 fans, and 4.500-5000 of them came only on the Finals day where the big match Raonic-Cilic was played but there was also the doubles final with the Turkish player Tuna Altuna alongside the Italian Alessandro Motti.
Although the big economic availability thanks to the sponsor Garanti Kozs, the promotion of the event wasn't an ideal one. Also when the tournament site was 60 meters away, there was no poster of the event, which is played far away from the airport and the centre of the city.
Fans could also enjoy transportation service, but which wasn't promoted a lot on social media. And so after having its first successful year in 2015 with Roger Federer beating Pablo Cuevas in the final and despite the tournament director is Paul McNamee, a former World No.
1 in doubles, the Central Court was almost empty for the whole week. Here are some pics, story by Mert Ertunga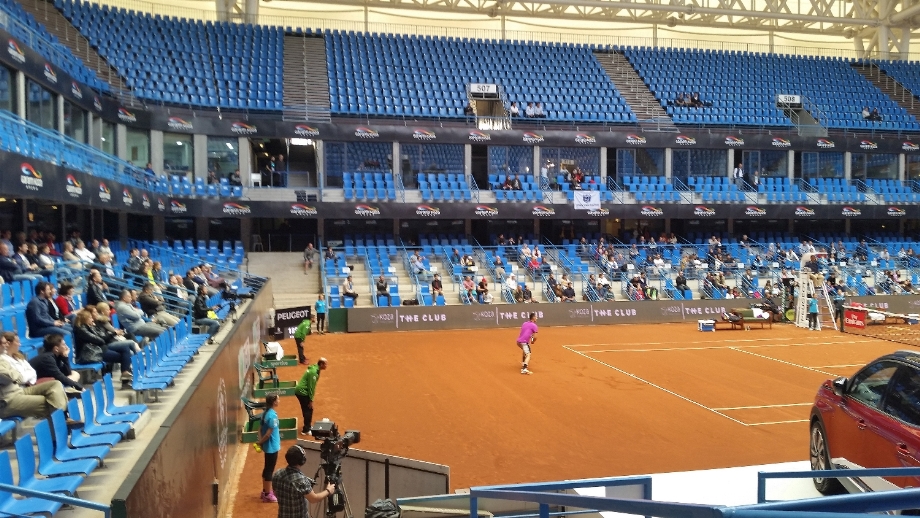 ALSO READ: Rafael Nadal: 'It's not normal to win like this against Nick Kyrgios'