Shocking: Petra Kvitova's left hand before surgery
by
LUIGI GATTO
| VIEW 92722
The Czech website shared pics of Petra Kvitova´s before and after her left hand surgery. The Czech player was attacked at her home in Prostejov in December, she underwent surgery to repair all of her tendons and two nerves too, which could really put her career in danger.
´The index finger was torn, she could not keep her little finger and the whole joint was hurt´, the surgeon Radek Kerble said, adding that Petra put her life in danger: the aggressor turned a knife towards her neck and she defended herself moving her hand.
She was supposed to recover within six or seven months, but she came back to compete already at the Roland Garros. In the last match played and lost in New Haven to Shuai Zhang in straight sets, Kvitova admitted she did not feel 100% yet.
But holding a racquet and playing match is already and achievement. Kvitova´s left hand before and after: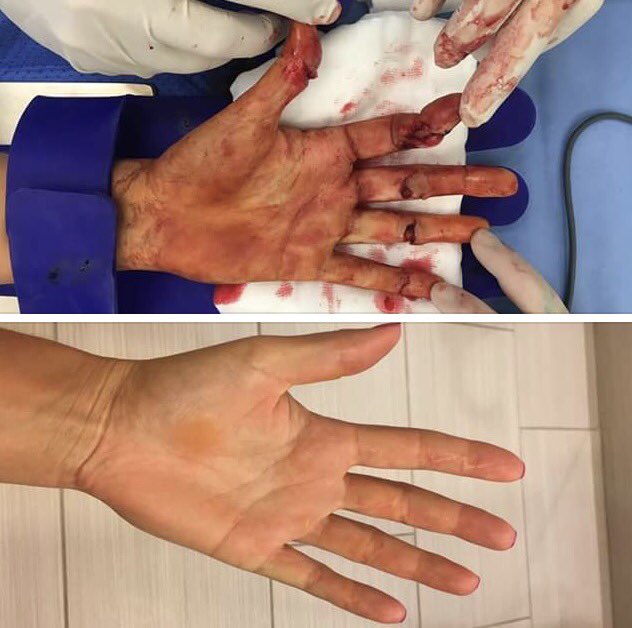 ALSO READ: WTA ENTRY LISTS: Kvitova defends title in Wuhan. Ostapenko to play Seoul