Elena Rybakina rips Cancun weather: "Great conditions for practice!"
by
LORENZO CIOTTI
Elena Rybakina criticized the weather conditions that hit the training court of Cancun, the city that will host the 2023 edition of the WTA Finals. The Belarusian tennis player took on an outdoor training session in Cancun, sharing a video where she had to deal with strong gusts of wind that plagued her session.
Elena then shared an Instagram story, writing the eloquent and mocking words: "Great conditions for practice."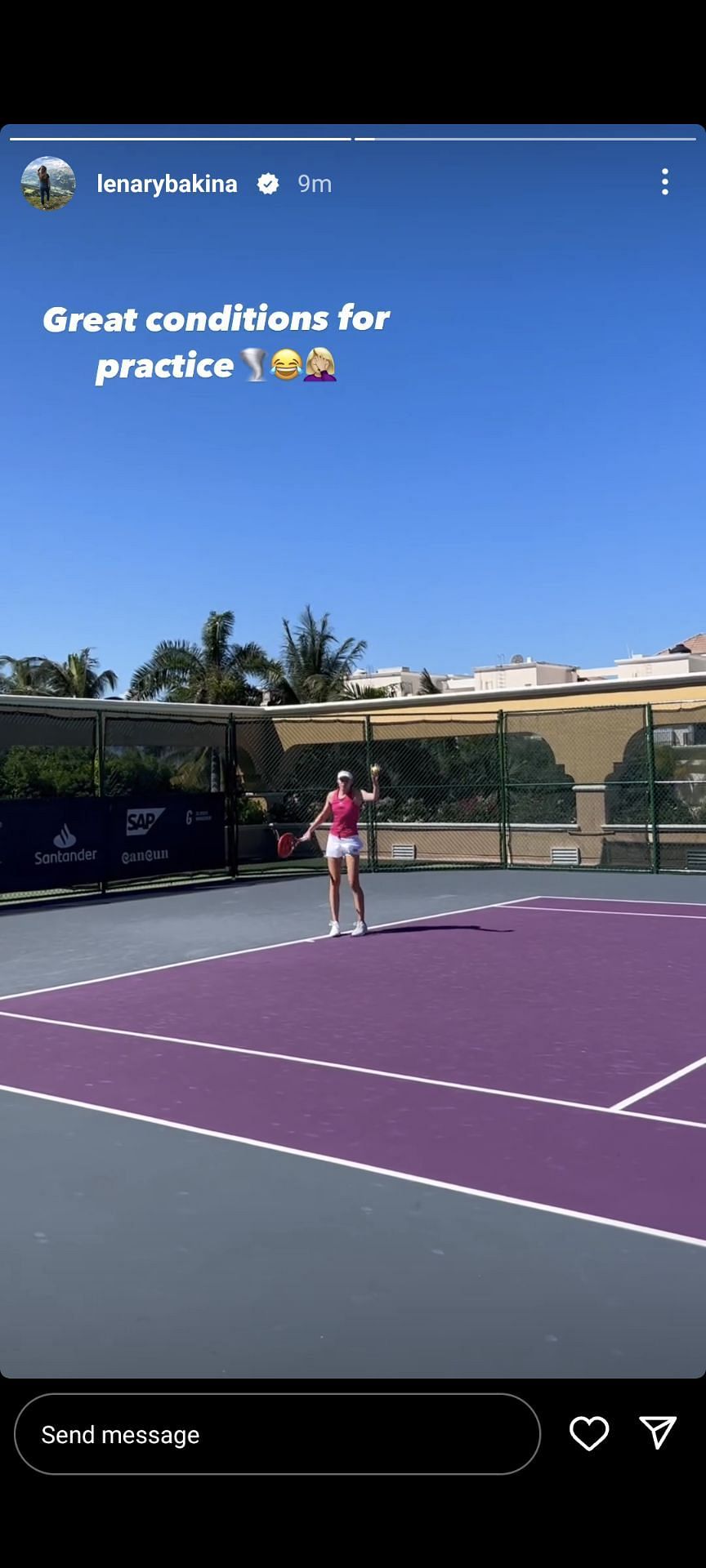 Elena Rybakina confesses how difficult it was to overcome the Wimbledon victory
Elena Rybakina, Wimbledon champion in 2022, talked about how difficult it was to overcome her victory at the Championships.
A success that was however affected by a series of external factors. Like the decision of the ATP and WTA not to award points, in response to Wimbledon's decision to exclude Russians and Belarusians after the outbreak of the war in Ukraine.
"It wasn't easy to get over that victory. It's clear that after winning a title like that you're in shock and you think: Wow, I hope this didn't happen by luck or by mistake. In my opinion everything was a little different, because I didn't receive the points that corresponded to me.
In the rest of the tournaments and, above all, in the rest of the Slams, I didn't feel like a top player. There are a lot of expectations on you, a lot of people look at you and wait to see how you do you'll be fine in the next tournament.
At the same time, you are not treated like a top player because you didn't get the points you deserved. I would honestly say that that stage was not easy at all. I try not to show any kind of emotion, always trying to be very calm and not let people see if I'm angry or irritated, no matter what situation I'm in," the Kazakh tennis player admitted in an interview on the Red Bull Mind podcast Set Win.
Elena Rybakina
Wimbledon